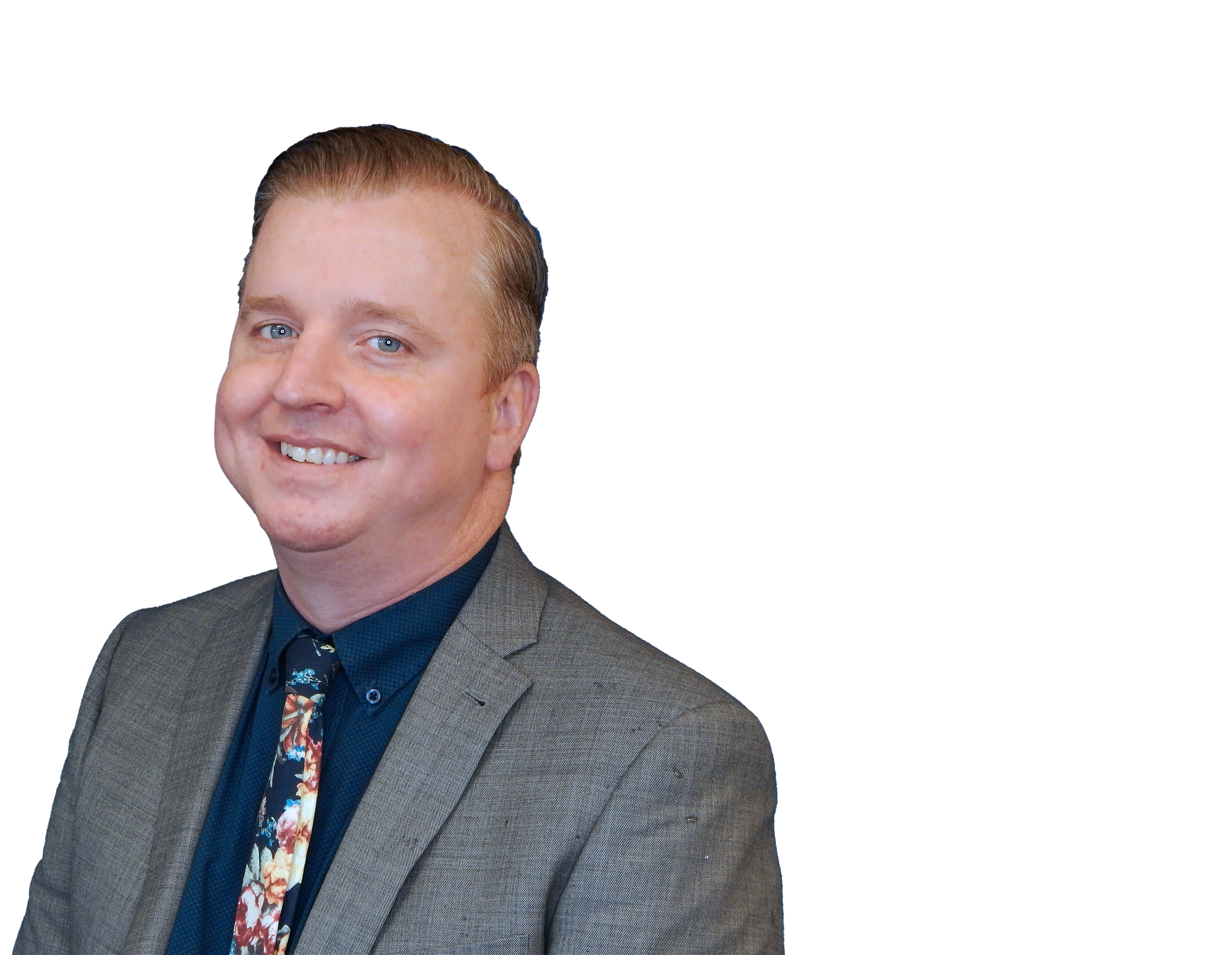 Lunar Martin
District Director
Sacramento & Solano Centers
Located in the heart of Solano, the CCC Solano Center is focused on forest health projects across the North Bay, East Bay, Marin and Sonoma county coasts, and in the southwestern Sacramento Valley. The center is located on the grounds of Fairfield Suisun Sewer District in Fairfield.
Benefits of enrolling at the CCC Solano Center include:
Earn a monthly stipend of $2,709
Opportunities for excess pay during fire season
Health insurance
State holidays and personal leave
Earn up to $8,000 in scholarships per year
Finish your high school diploma
Personal and career development
Learn skills that can lead to a career in natural resources
The non-residential center is home to more than 45 Corpsmembers who commute to center each day to perform valuable natural resource work in their communities and respond to emergencies throughout the state. Corpsmembers obtain meaningful employment in the area and across the state after a year's service at the center. Each Corpsmember who joins the center provides a unique perspective to the diverse culture at the center and on the crews.
Solano Center Corpsmembers construct and maintain trails, remove invasive species, clear streams and storm channels, construct fencing, plant native trees and species, provide roadside maintenance and reduce overgrown and dead vegetation to reduce the risk of wildfire. All CCC Corpsmembers are trained in flood fighter techniques and respond to assist in emergencies.
1020 Chadbourne Road
Fairfield, CA 94534
916-708-8621
Life at the Solano Center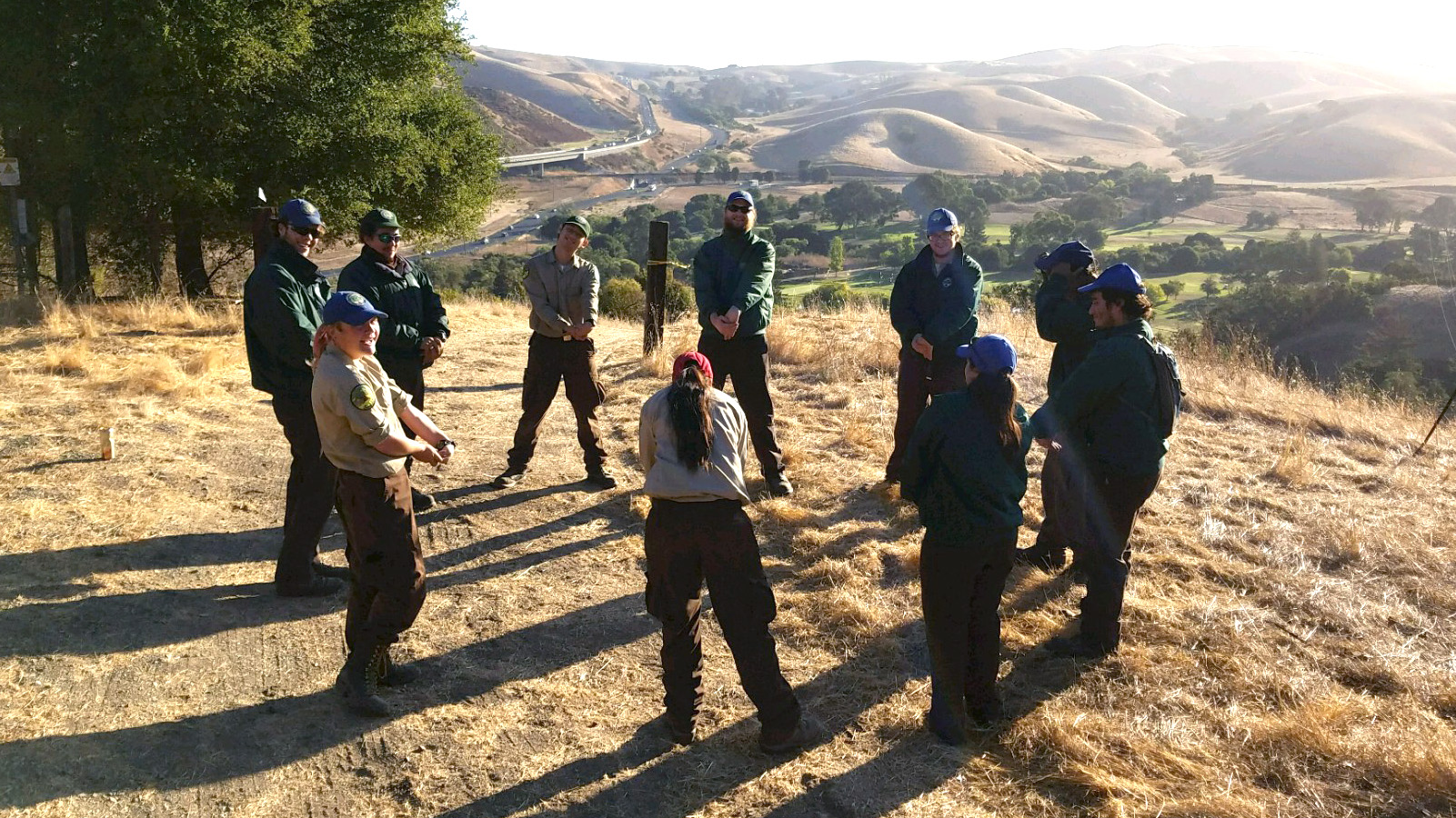 Solano Corpsmembers stretch before beginning a day's work above the Napa Valley.
The center consists of the main administrative building, offices, classrooms, Corpsmember Advisory Board (CAB) snack shack, supply unit, and training spaces. There are common areas for Corpsmembers to gather in and weekly meetings are held to provide updates and news about the center and program.
As part of the program, the Solano Center recognizes the growth and potential of Corpsmembers through awards, periodic banquets, and Corpsmember appreciation days. These opportunities showcase the great things Solano Corpsmembers are doing and accomplishing.
A typical workday for Corpsmembers starts with roll call at the facility at 7:15 a.m. and concludes at 3:45 p.m. Monday through Friday. Crews can also be sent out on eight-day spikes and 16-day emergency assignments to remote locations. A spike is a project not within a reasonable commuting time and requires the crew to stay near the work project in housing or tents. Corpsmembers need to bring all provided safety gear and should meet uniform standards daily.
Volunteerism and building community are cornerstones of the program and as such, Corpsmembers at the Solano Center participate in volunteer events. Event dates and times will vary based on crew availability and opportunities set up with local groups, events and activities.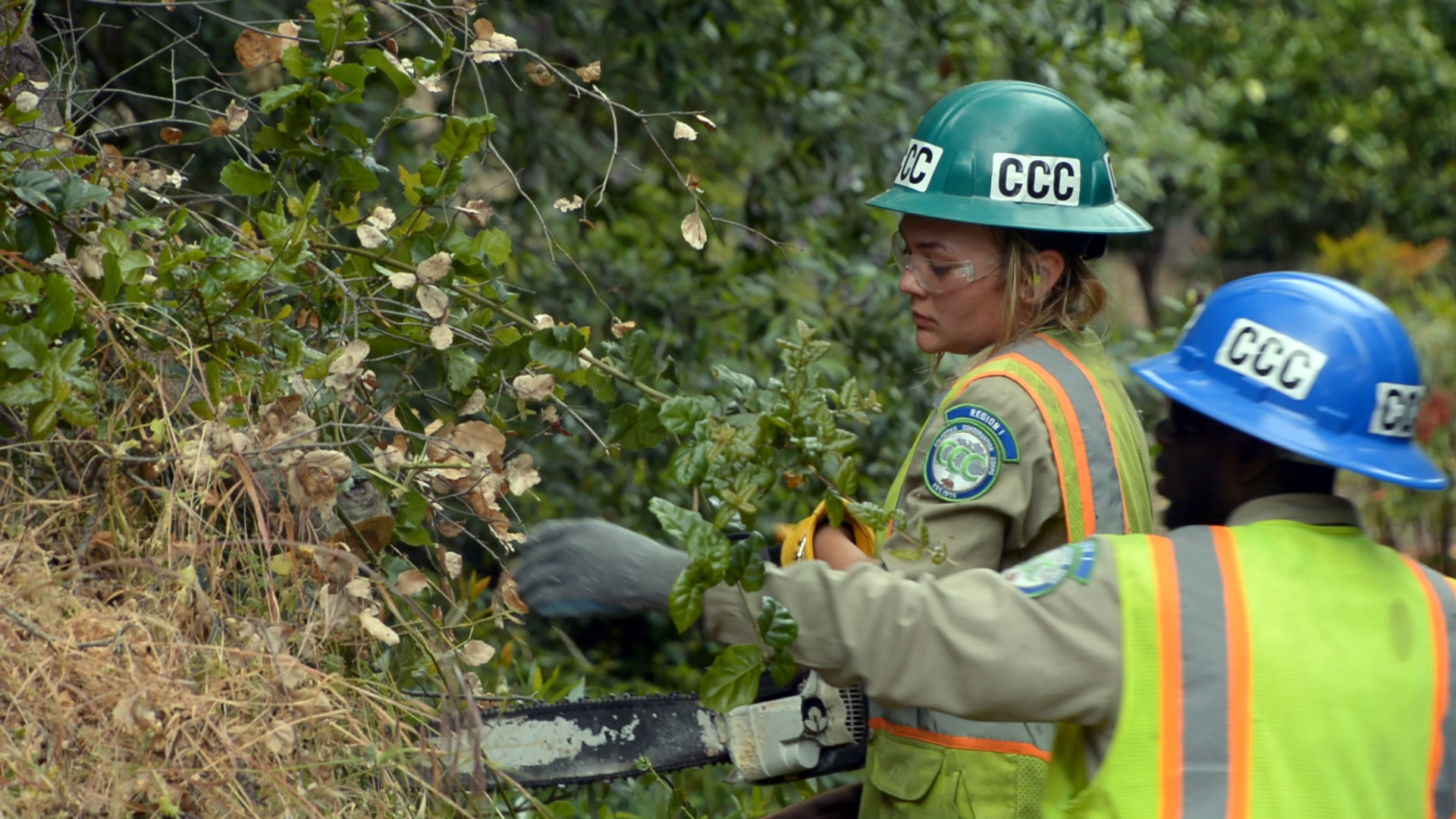 Corpsmember Kylie Manley prepares to remove overgrown vegetation along a hillside in Healdsburg, CA to reduce the risk of wildfire. 
The Solano Center's location provides an opportunity for a wide variety of project work. The primary project types include brush clearing, chainsaw and chipper work, fence construction, trail work, and highway landscape and maintenance.
Project work locations vary week to week. Most of the work completed by the Solano Center is in the Northern and East Bay Counties. Crews can be found working in Napa, Fairfield, Sonoma, Freemont, Antioch, Vallejo, Walnut Creek, Benicia, Burlingame, and other surrounding cities. On emergency assignments, the Corpsmembers can be dispatched anywhere in the state as well as outside of California.
The Solano Center works with many local sponsors and organizations on projects, including Caltrans, the cities of Napa, Solano, Benicia, Burlingame and San Pablo, the counties of Napa and Contra Costa, Solano Regional Conservation District, John Muir Land Trust, East Bay Regional Park District, U.S. Fish and Wildlife, CAL FIRE, U.S. Forest Service, U.S. Bureau of Reclamation, the Bureau of Land Management and more.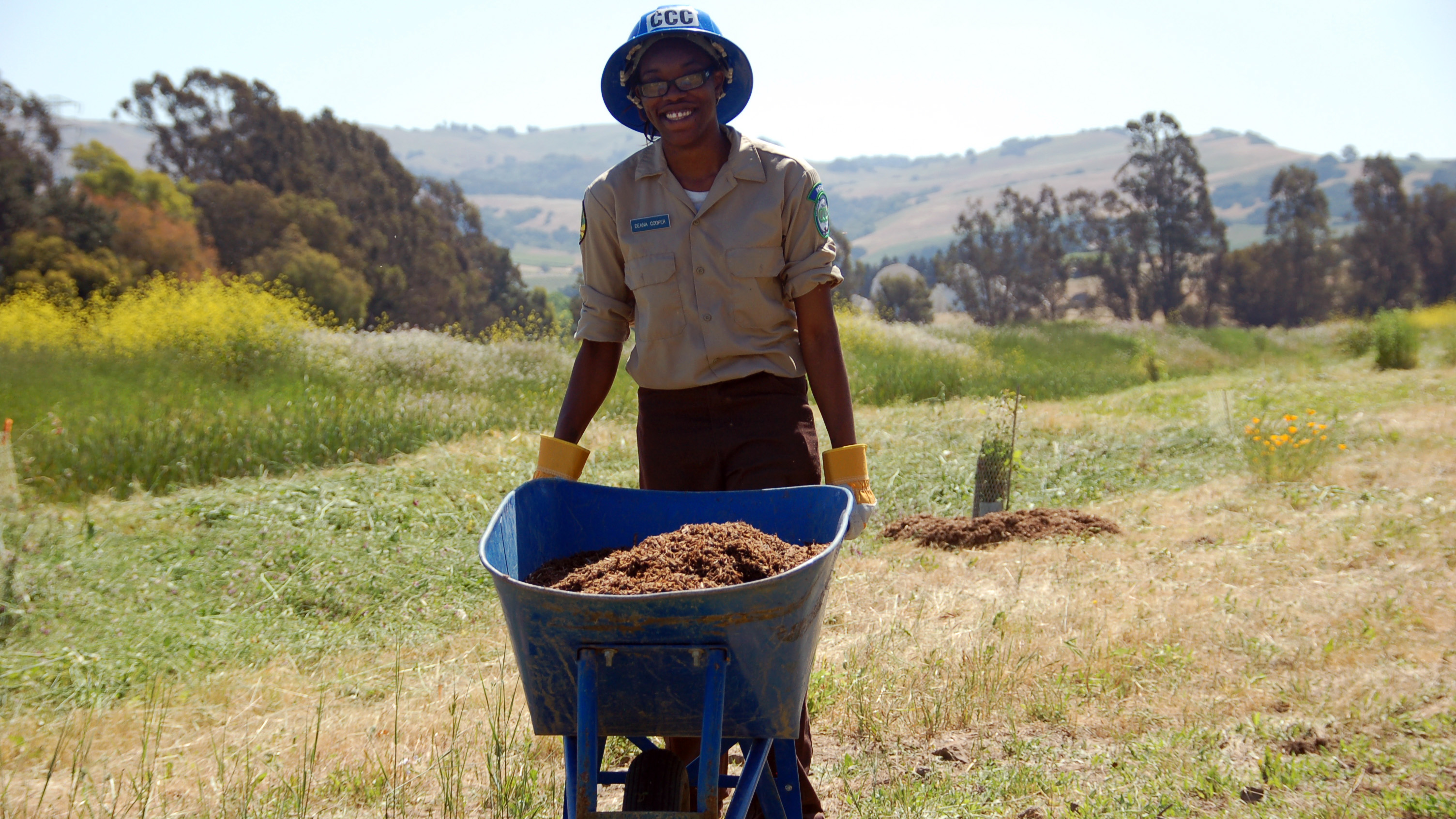 Solano Center Corpsmember Deanna Cooper hauls wood chips in a wheelbarrow during a tree planting project in the hills of Napa County.
Initial Corpsmember Orientation, Motivation, Education, and Training (COMET) will be provided during the first week of arrival. At this time, recruits learn the necessary essentials to become Corpsmembers in the CCC Program. Once Corpsmembers have completed this phase of training, they will be placed onto a crew. Each crew's assignments differ from day to day, so the work education and training will differ as well.
Specialized training Corpsmembers at the Solano Center can obtain include:
Chainsaw Training
Chipper Safety & Training
Caltrans Internship Programs
First Aid & CPR
Flora and Fauna Identification
Leave No Trace
Hazardous Waste Operations and Emergency Response (HAZWOPER) 40-Hour Training
Power Tools Safety and Operation
Safety Stand Down
Trail Construction & Maintenance
The Solano Center also provides a number of internship opportunities to Corpsmembers who are interested and qualify for them based on training and development. These opportunities include Caltrans Tree Internship, Caltrans Electrical Trainees, and other local opportunities.
Corpsmembers who have not graduated high school prior to enrolling in the CCC will have an opportunity to obtain their diploma through John Muir Charter School at the facility. They will attend school after regular work hours until 6:45 p.m. during the work week. High school graduates will also continue educational advancement through classes and trainings offered by the center.