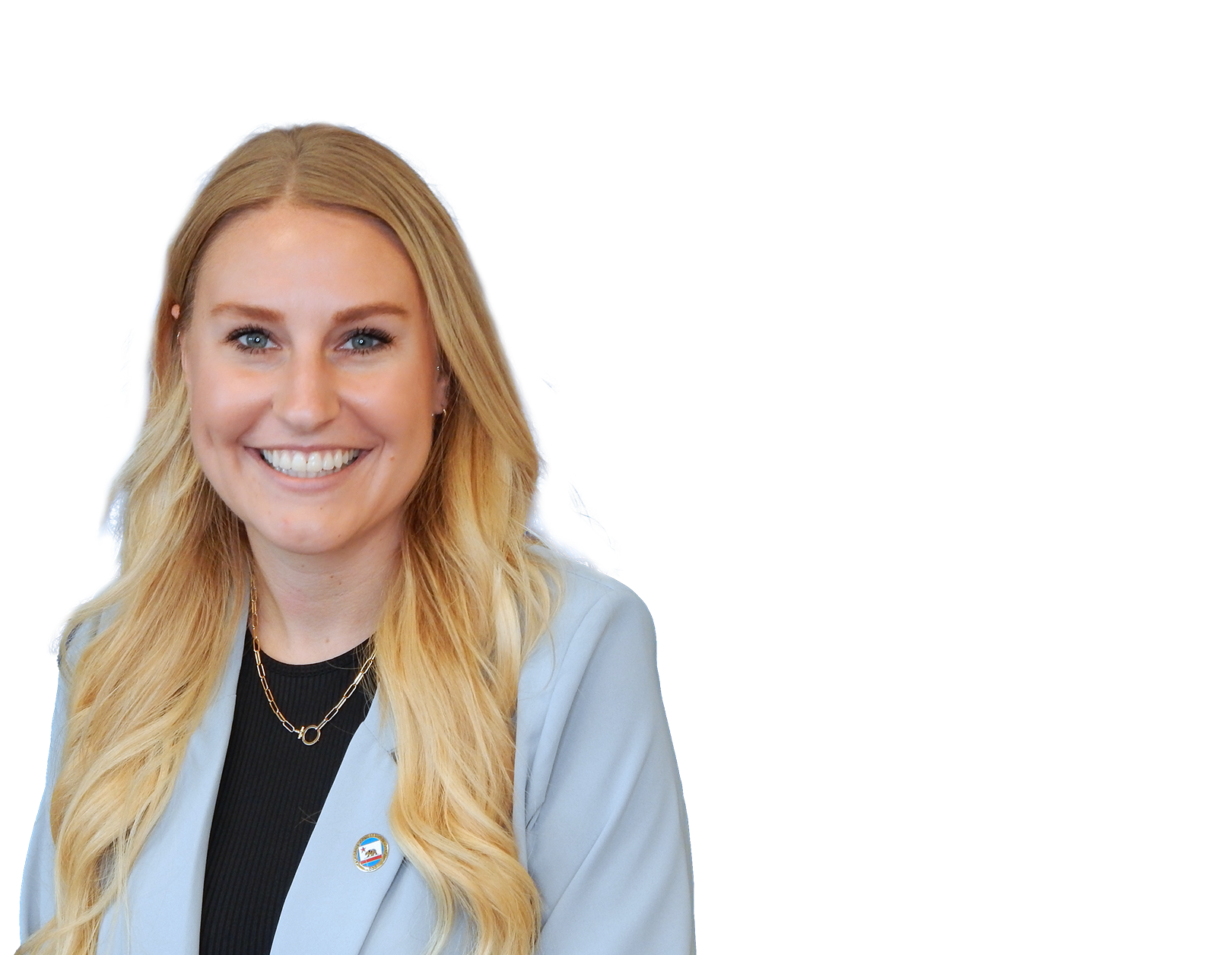 Clara Bonetti
District Director
Los Piños Center
The Los Piños Center is the most southern CCC residential facility. Located near the Orange and Riverside County line in the Cleveland National Forest, the center is currently home to as many as 70 Corpsmembers.
The center's buildings were once a Job Corps Conservation Camp and is on U.S. Forest Service property. Corpsmembers work as wildland firefighters on CAL FIRE partnered hand crews. Project work is primarily focused on reducing the risk of wildfire by removing overgrown and dead vegetation.
The center is nestled high in the Santa Ana Mountains of Orange County, at more than 3,000 feet in elevation. While rare, snow can fall at the center. Corpsmembers can experience a variety of indoor and outdoor recreational activities during off time.
Los Piños is a short drive from Lake Elsinore along Ortega Highway, State Route 74. The center is located near trails, campgrounds and a U.S. Forest Service Hotshot Camp.
39251 Ortega Highway
Lake Elsinore, CA 92530
951-609-0302

Los Piños Center Video Tour
Life at the Los Piños Center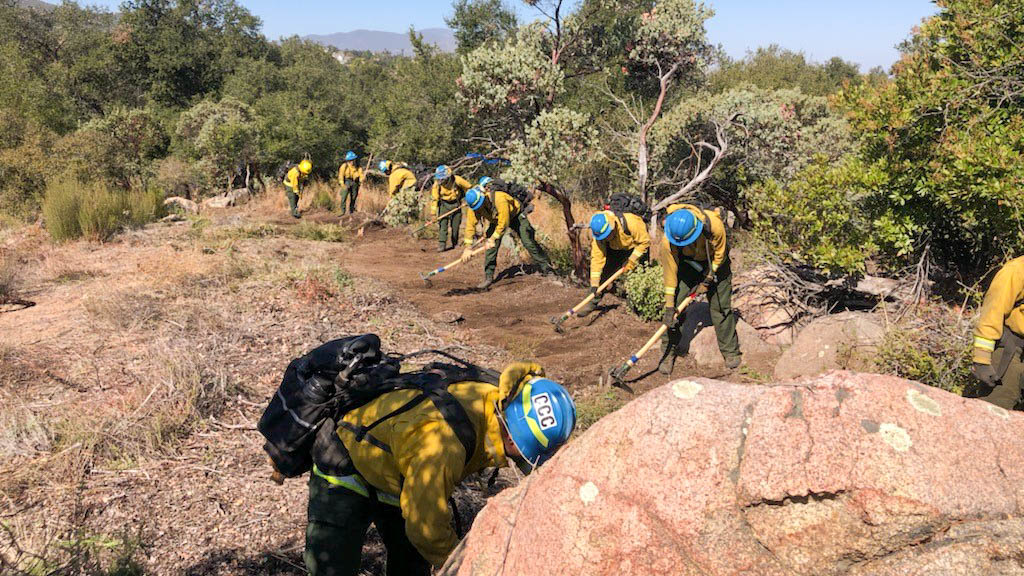 Los Piños Center wildland firefighting Corpsmembers train how to build fire lines by using hand tools to dig down to bare minimum soil. 
Corpsmembers live in dormitories on center grounds. Each dorm has a flat screen television and couch. The center's recreation room includes a professional billiards table, big screen television, air hockey, and foosball table. Laundry machines are on site for Corpsmembers to use, but Corpsmembers must provide their own detergent. The center also has a full-sized indoor basketball court, two outdoor basketball courts, a baseball field, a soccer field, and numerous trails for hiking and walking.
The 43-acre facility is often visited by deer and other mountain wildlife. The remnants of early settlers to the region can also be found on the campus, including markers for an abandoned gold mine, and mortars carved into rock used to grind ingredients into a fine paste or powder.
Volunteering and engaging with local communities are a hallmark of all CCC centers. As the Lake Elsinore and Santa Ana Mountain communities interact with Los Piños crews more, volunteer opportunities will arise.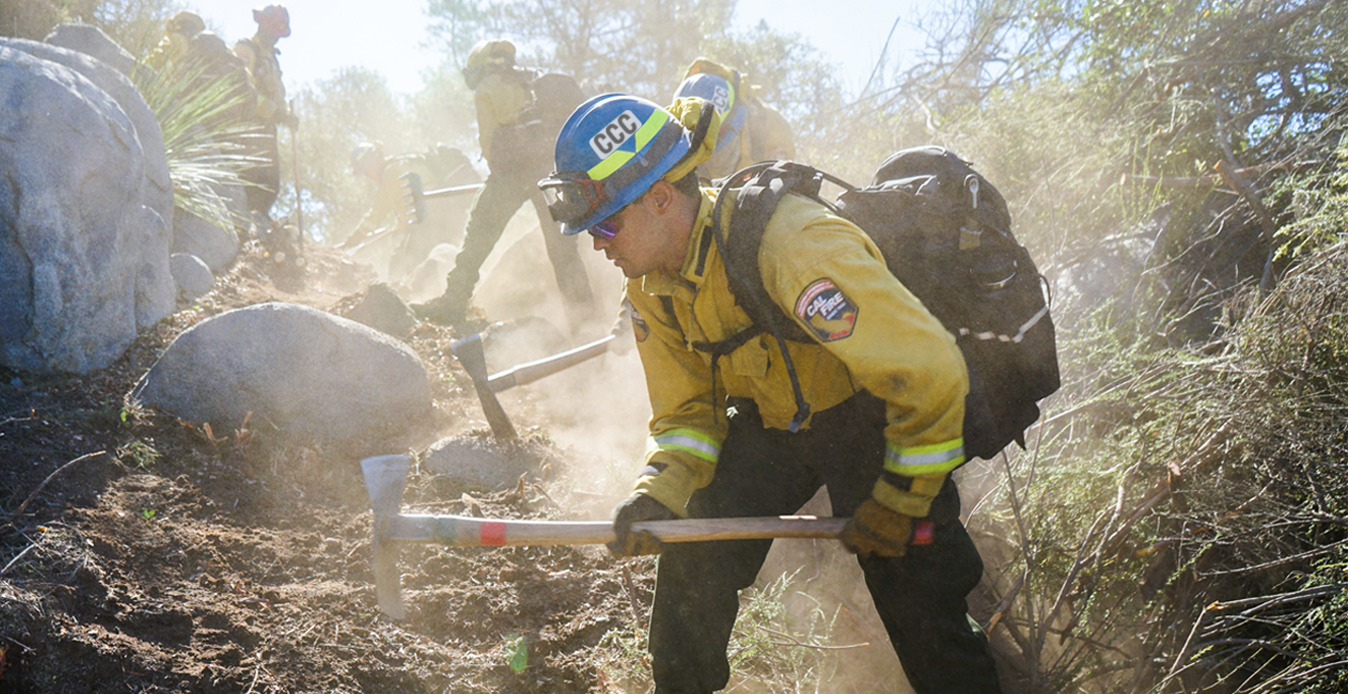 Los Piños Corpsmembers Michael Franco and his crew practice cutting hand line near the center's buildings. 
Los Piños Center Corpsmembers work to combat wildfires in Riverside County and across California. Two crews work in partnership with CAL FIRE to serve on hand crews to help slow and stop the spread of wildfires. The Los Piños Center partners with CAL FIRE Riverside (RRU) unit to respond to local incidents, as well as major wildfires across the state.
Corpsmembers get paid to train and get hands-on experience fighting wildfires. Through the CCC-CAL FIRE partnership, Corpsmembers earn the certifications necessary to launch their firefighting careers and get hired by agencies like the Bureau of Land Management, U.S. Forest Service, CAL FIRE, and other local municipalities.
When not combatting active wildfires or training for the rigors of wildland firefighting, Corpsmembers help reduce the fire threat. Working with area partners, the crews remove and reduce potential fuel for wildfires, including overgrown vegetation and dead trees.
In addition to the two fire crews, a third crew serves as a reserve crew. Corpsmembers will work with CAL FIRE responding to fires and completing project work. A fourth crew at Los Piños is focused on natural resource project work, which may include fuel reduction, forestry, tree planting, and other areas of focus.
A crew of Culinary Program Corpsmembers cook and prepare meals in the modern kitchen. Corpsmembers learn food preparation, tool usage, sanitation and safety, food storage, food preparation, and cooking skills. The hands-on training includes earning ServSafe food handler certification.
Los Piños Culinary Corpsmember Luis Vivanco prepares stuffed peppers for dinner by adding butter in the center's kitchen.
First Aid & CPR
Automated External Defibrillator (AED) Certificate
Chain Saw Training
Chipper Safety & Training
Flora and Fauna Identification
Hazardous Waste Operations and Emergency Response (HAZWOPER) 40-Hour Training
Leave No Trace
Power Tools Safety and Operation
ServSafe Food Handler Certification
CAL FIRE Wildland Firefighter Training
The Los Piños Center offers Corpsmembers the opportunity to earn their high school diploma through a CCC-partnered charter school. Individuals who already have their high school diploma also participate in CCC's Corpsmember Development Programs. These include resume building, job searching, and interview training and typically require three hours of educational activities per week.