Media Inquiries
If you are a member of the media and are requesting information or access to our centers or projects, please call (916) 341-3144. You can also email the CCC Communications office at cccnews@ccc.ca.gov
About the Office of Communications
The California Conservation Corps Office of Communications provides timely and relevant information that educates the public, potential recruits, media, lawmakers and CCC team members on our policies, projects, and successes. The Office of Communications coordinates media and public outreach; develops and disseminates public information via news releases, media advisories, and website and social media postings; arranges media interviews; and is responsible for the CCC brand and marketing.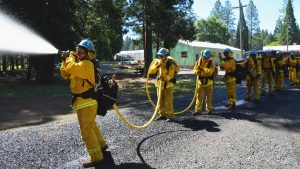 Wildland firefighting is not an easy job. Corpsmembers training at the Butte Fire Center learn this early on in training, but they persevere through the pain to remain committed to making a difference for their local communities.
Published: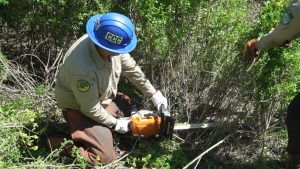 Matt Posey is getting exposed to a variety of projects, tools, and career opportunities at the CCC Napa Center. He recently helped start a fire break to help protect an East Bay community.
Published: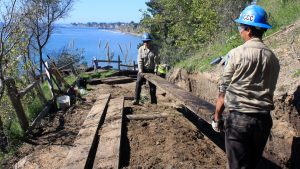 Monterey Bay Corpsmembers spent more than a week clearing access along a trail at New Brighton State Beach. After years of closures, the trail is now open connecting campers to the bay below.
Published: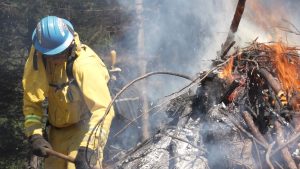 Joseph Daigle played plenty of sports growing up, but he was never challenged like he is at the Butte Fire Center. Joseph sees the CCC as a way to go pro in firefighting.
Published:
Zamina Crossland is motivated to help protect her neighbors, their land, and her state. She joined the CCC Inland Empire Center BLM women's firefighting crew and is ready to help communities during fire season.
Published: