Media Enquiries
If you are a member of the media and are requesting information or access to our centers or projects, please call (916) 341-3144. You can also email the CCC Communications office at cccnews@ccc.ca.gov
About the Office of Communications
The California Conservation Corps Office of Communications provides timely and relevant information that educates the public, potential recruits, media, lawmakers and CCC team members on our policies, projects, and successes. The Office of Communications coordinates media and public outreach; develops and disseminates public information via news releases, media advisories, and website and social media postings; arranges media interviews; and is responsible for the CCC brand and marketing.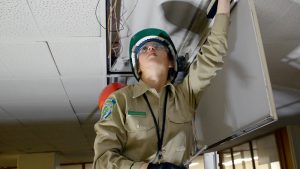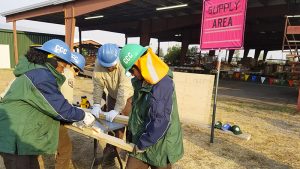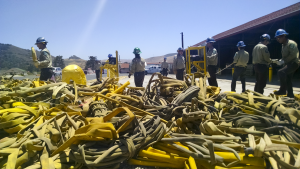 CCC crews are on the fire lines and supporting fire camps as the 2017 fire season intensifies.
Published: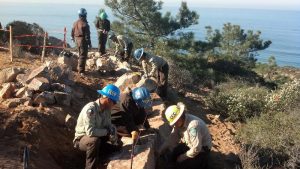 Just in time for summer, the California Conservation Corps is broadening access to some of the most inspirational views along the state's world-renowned coast.
Published: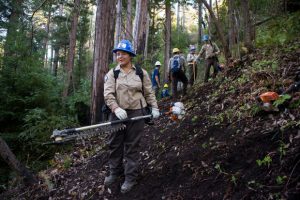 Corps members from centers in the Monterey Bay area and San Luis Obispo helped get an emergency trail in Big Sur ready ahead of schedule.
Published: