Media Inquiries
If you are a member of the media and are requesting information or access to our centers or projects, please call (916) 341-3144. You can also email the CCC Communications office at cccnews@ccc.ca.gov
About the Office of Communications
The California Conservation Corps Office of Communications provides timely and relevant information that educates the public, potential recruits, media, lawmakers and CCC team members on our policies, projects, and successes. The Office of Communications coordinates media and public outreach; develops and disseminates public information via news releases, media advisories, and website and social media postings; arranges media interviews; and is responsible for the CCC brand and marketing.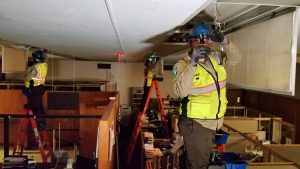 Norwalk Energy Corpsmembers work in tight conditions, going up and down ladders, and figuring out complex wiring and technical setups. They can retrofit thousands of fixtures on projects, like they recently did at the Pomona Courthouse.
Published: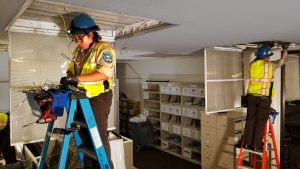 Energy Corpsmember Diana Alvarez joined the CCC without any electrical experience. Now, thanks to the hands-on training she receives, she's planning on making the energy field her career.
Published: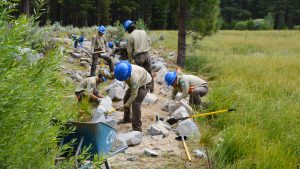 Tahoe Center Corpsmembers are building an ADA trail to last decades in Grover Hot Springs State Park. Corpsmembers are compacting trail bed, rebuilding bridges, and building up layers of rock to allow wheelchairs, strollers, and bikes to easily navigate the trail.
Published: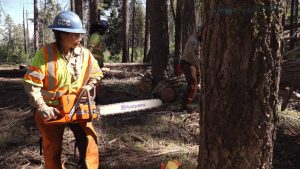 Cate Ashford is taking a break from college, to study conservation in the field. She's found the CCC to be an ideal place to hone in on future career pathways.
Published: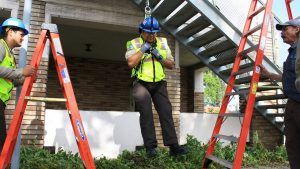 It's an important, and required, part of CCC Energy Corps training; OSHA 10. Corpsmembers from Norwalk, Vista and Fresno recently took part in the training where they built scaffolding and tested safety harnesses.
Published: