Media Inquiries
If you are a member of the media and are requesting information or access to our centers or projects, please call (916) 341-3145. You can also email the CCC Communications office at cccnews@ccc.ca.gov
About the Office of Communications
The California Conservation Corps Office of Communications provides timely and relevant information that educates the public, potential recruits, media, lawmakers and CCC team members on our policies, projects, and successes. The Office of Communications coordinates media and public outreach; develops and disseminates public information via news releases, media advisories, and website and social media postings; arranges media interviews; and is responsible for the CCC brand and marketing.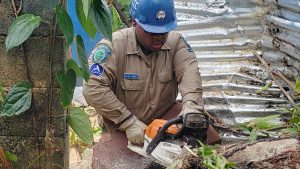 After the U.S. Territory of Guam was hit by a typhoon in May, CCC crews arrived for a month of helping residents clean-up and cut back the damage.
Published: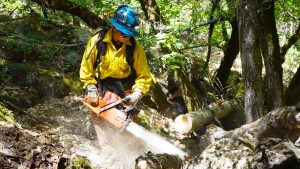 Ten weeks working as a fire crew in Yosemite is providing Corpsmembers with new insights and career paths.
Published: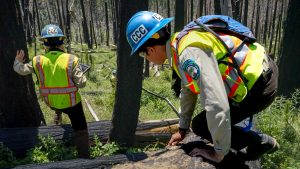 The CCC Forestry Corps surveys a burn scar to identify the best spots for reforestation.
Published: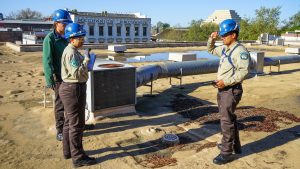 In the CCC Energy Corps, young adults are finding pathways to careers in the green technology space.
Published: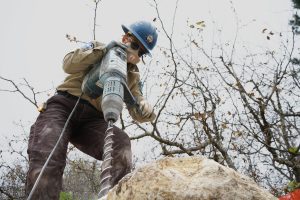 Corpsmembers develop job skills and navigate career opportunities while enrolled in the CCC.
Published: