Media Inquiries
If you are a member of the media and are requesting information or access to our centers or projects, please call (916) 341-3144. You can also email the CCC Communications office at cccnews@ccc.ca.gov
About the Office of Communications
The California Conservation Corps Office of Communications provides timely and relevant information that educates the public, potential recruits, media, lawmakers and CCC team members on our policies, projects, and successes. The Office of Communications coordinates media and public outreach; develops and disseminates public information via news releases, media advisories, and website and social media postings; arranges media interviews; and is responsible for the CCC brand and marketing.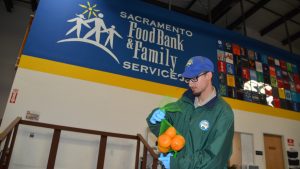 The CCC is answering Governor Newsom's call to assist our local food banks during the COVID-19 pandemic. Corpsmembers across the state are stepping up to make sure families stay fed.
Published: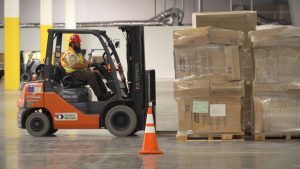 CCC Corpsmembers are helping OES and local governments with inventory and loading of critical medical supplies needed for front-line health workers. Facilities in Fresno, Stockton and Placer County received shipments of masks, respirators, and other equipment.
Published: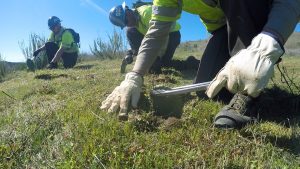 Pomona Center Corpsmembers moved to quickly in Orange County to plant what will become a defensive stand against wildfire. Using native cactus pads, Corpsmembers are not only planting a native plant they're protecting neighboring communities.
Published: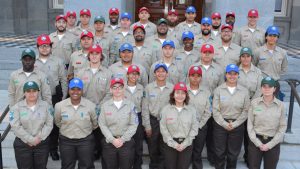 The Corpsmember Leadership Conference brings a select group of Corpsmember leaders to the Sacramento area each year, where they learn how to improve as leaders and meet state legislators too.
Published: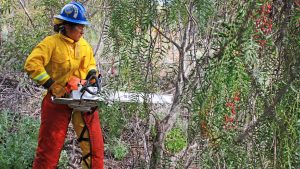 Corpsmember Nataly Parra joined the CCC to broaden her firefighter experience. While her interest is in structure firefighting, she knows the CCC is a great place to earn additional skills and certifications.
Published: