Media Inquiries
If you are a member of the media and are requesting information or access to our centers or projects, please call (916) 341-3144. You can also email the CCC Communications office at cccnews@ccc.ca.gov
About the Office of Communications
The California Conservation Corps Office of Communications provides timely and relevant information that educates the public, potential recruits, media, lawmakers and CCC team members on our policies, projects, and successes. The Office of Communications coordinates media and public outreach; develops and disseminates public information via news releases, media advisories, and website and social media postings; arranges media interviews; and is responsible for the CCC brand and marketing.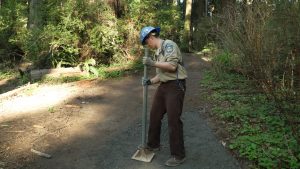 Corpsmember Kyle Lehane was looking to learn and find a passion, but he knew a classroom wasn't his thing. He found a way to keep improving and educating himself at the CCC's Fortuna Center.
Published: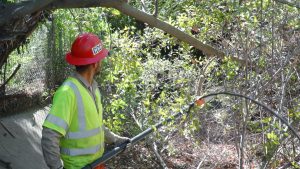 Los Angeles Center Corpsmembers spent weeks clearing drainage canals and improving access to neighborhoods in Altadena near the Angeles National Forest and homes.
Published: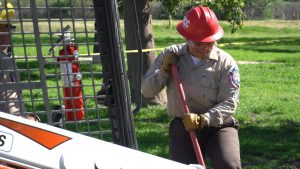 Corpsmember Elisa Cano has taken full advantage of her time in the CCC. She's gone from Backcountry to Australia to doing work in her hometown of Pomona. She'll also leave with scholarship money and the passion to keep making a difference in our natural resources.
Published: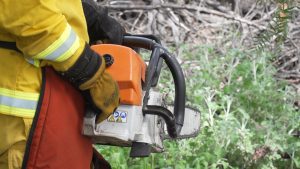 Corpsmembers get more than just experience on wildland firefighting hand crews in the CCC. They earn certifications that last for years and can help them get jobs in the fire service.
Published: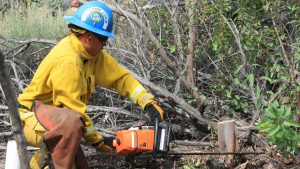 All it took was a poster to catch Frankie Perez's eyes and heart. Get Paid to Train in Wildland Firefighting. That's what sold Frankie on joining the CCC, a way to jump start his fire career.
Published: