Media Inquiries
If you are a member of the media and are requesting information or access to our centers or projects, please call (916) 341-3144. You can also email the CCC Communications office at cccnews@ccc.ca.gov
About the Office of Communications
The California Conservation Corps Office of Communications provides timely and relevant information that educates the public, potential recruits, media, lawmakers and CCC team members on our policies, projects, and successes. The Office of Communications coordinates media and public outreach; develops and disseminates public information via news releases, media advisories, and website and social media postings; arranges media interviews; and is responsible for the CCC brand and marketing.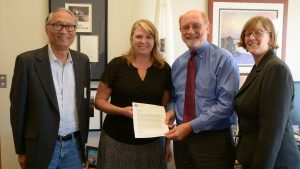 Three decades of tremendous service from Melinda Allen, manager of Emergency Services and Special Projects, prompted a letter of recognition from California Natural Resources Secretary, John Laird.
Published: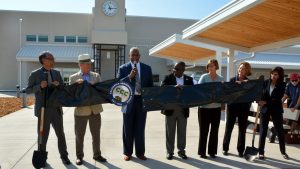 The California Conservation Corps officially opened the new Delta Center in San Joaquin County. Housing more than 80 young men and women, the Delta Center is the CCC's flood emergency response facility.
Published: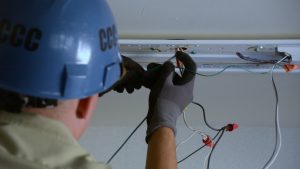 Upgraded light fixtures make a world of difference. With the CCC Energy Corps, school, government and non-profit buildings are looking brighter and saving on energy costs.
Published: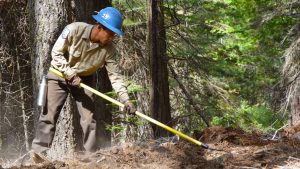 After attending art school, Cal DeSmith thought he would be drawing the outdoors, not digging it up and constructing trails. It's hard work, but Cal says the CCC pushing him out of his comfort zone has been a good thing.
Published: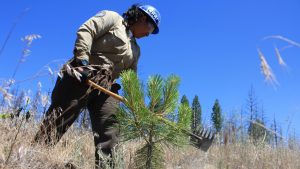 Five years after the Rim Fire, a team of Corpsmembers based at the CCC Yosemite Tent Camp is helping the Stanislaus National Forest recover. It's gritty, physically exhausting work, but Corpsmembers say they wouldn't have it any other way.
Published: