Media Inquiries
If you are a member of the media and are requesting information or access to our centers or projects, please call (916) 341-3144. You can also email the CCC Communications office at cccnews@ccc.ca.gov
About the Office of Communications
The California Conservation Corps Office of Communications provides timely and relevant information that educates the public, potential recruits, media, lawmakers and CCC team members on our policies, projects, and successes. The Office of Communications coordinates media and public outreach; develops and disseminates public information via news releases, media advisories, and website and social media postings; arranges media interviews; and is responsible for the CCC brand and marketing.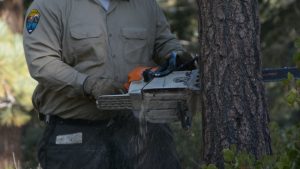 The CCC Tahoe Center works to keep its community safe. Corpsmembers regularly work on projects to protect the Lake Tahoe Basin's forests and residents from wildfire.
Published: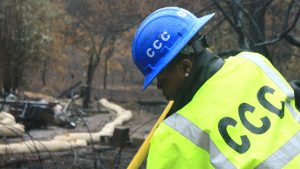 Ten CCC crews worked before and during the latest storms in the Town of Paradise to help bolster defenses to erosion and debris flows.
Published: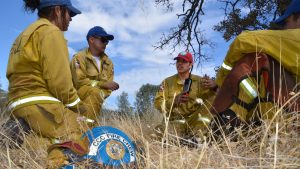 This fire year has been long and treacherous. The young adults of CCC Fire Crews, like Crew Leader Oscar Nuño, continue to work hard and give back to their communities.
Published: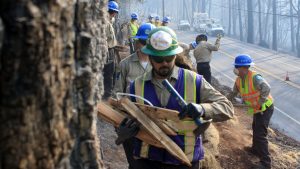 With rain threatening the areas burned by the Camp Fire in Paradise, CCC crews are working to reduce erosion and debris flows.
Published: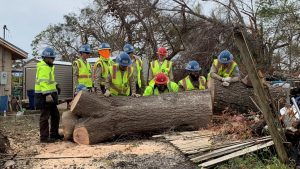 After a month of working along Florida's hurricane ravaged Gulf Coast, two CCC crews returned home on Thanksgiving Day.
Published: