Media Inquiries
If you are a member of the media and are requesting information or access to our centers or projects, please call (916) 341-3144. You can also email the CCC Communications office at cccnews@ccc.ca.gov
About the Office of Communications
The California Conservation Corps Office of Communications provides timely and relevant information that educates the public, potential recruits, media, lawmakers and CCC team members on our policies, projects, and successes. The Office of Communications coordinates media and public outreach; develops and disseminates public information via news releases, media advisories, and website and social media postings; arranges media interviews; and is responsible for the CCC brand and marketing.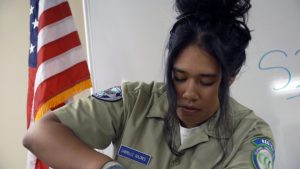 Gabrielle Dolores always loved the outdoors and hiking. Now a Corpsmember, she sees that those passions can lead to a career and is apart of the Inland Empire Center's fire crew.
Published: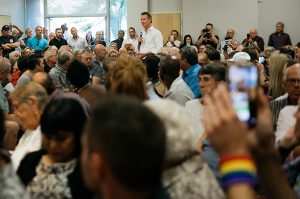 Governor Gavin Newsom released Thursday his spending plan that includes the addition of CCC wildland firefighting crews and a forestry corps within the CCC.
Published: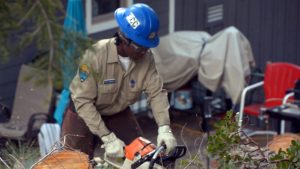 To say Corpsmember Keith Morgan is passionate about the environment, may be an understatement. Working at Tahoe Center, Keith has developed his passion for the outdoors and helping his community. He's also gained a lot of experience with a future career in mind.
Published: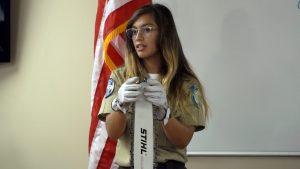 Being a CCC Corpsmember can be tough work, but Diana Vaca says if you have the motivation and toughness you can move any rock or climb any mountain.
Published: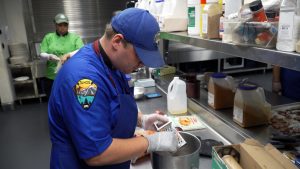 The CCC culinary program provides Corpsmembers with hands-on experience of running a large kitchen. Culinary crews help feed their fellow Corpsmembers and take classes about cooking.
Published: