Media Inquiries
If you are a member of the media and are requesting information or access to our centers or projects, please call (916) 341-3145. You can also email the CCC Communications office at cccnews@ccc.ca.gov
About the Office of Communications
The California Conservation Corps Office of Communications provides timely and relevant information that educates the public, potential recruits, media, lawmakers and CCC team members on our policies, projects, and successes. The Office of Communications coordinates media and public outreach; develops and disseminates public information via news releases, media advisories, and website and social media postings; arranges media interviews; and is responsible for the CCC brand and marketing.
Monterey Bay Corpsmember Dallana Pantoja Perez had the unique honor of meeting President Biden as he toured storm damage in Santa Cruz County.
Published: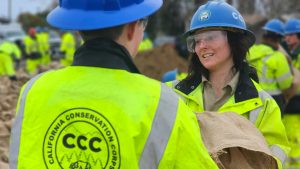 Corpsmembers from Norwalk, Delta, and Ukiah Centers put their flood training to use atop a levee in Merced County to protect from further flooding.
Published: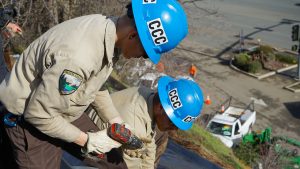 In between rounds of atmospheric river storms, Corpsmembers hustled to clear storm debris and protect saturated hillsides.
Published: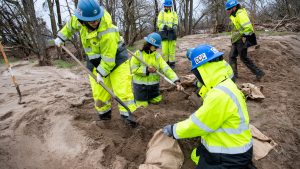 A half dozen CCC crews spent days in the mud and rain along the Cosumnes River in Sacramento County working to protect a flood weakened levee.
Published: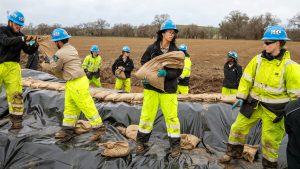 CCC Corpsmembers using their flood fighting skills and training as rising waters continue across California.
Published: