Media Inquiries
If you are a member of the media and are requesting information or access to our centers or projects, please call (916) 341-3144. You can also email the CCC Communications office at cccnews@ccc.ca.gov
About the Office of Communications
The California Conservation Corps Office of Communications provides timely and relevant information that educates the public, potential recruits, media, lawmakers and CCC team members on our policies, projects, and successes. The Office of Communications coordinates media and public outreach; develops and disseminates public information via news releases, media advisories, and website and social media postings; arranges media interviews; and is responsible for the CCC brand and marketing.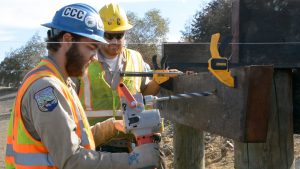 Delta Center Corpsmembers built a new boardwalk and viewing platform at a Contra Costa County wetland. The new walkways allow visitors and school children to see the many species of wildlife up close.
Published: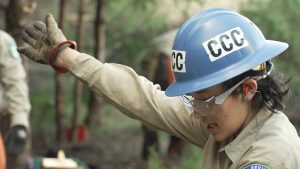 Working in miserable conditions is something Corpsmembers fully embrace. Fortuna Corpsmember Luna Morales says it's empowering. So is learning how to use a chainsaw and make a difference for the environment.
Published: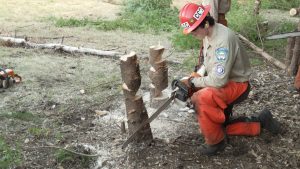 Enrolling in the CCC provides the opportunity to learn many different skills. Using a chainsaw is something many Corpsmembers have never done, but with thorough training they quickly become experts.
Published: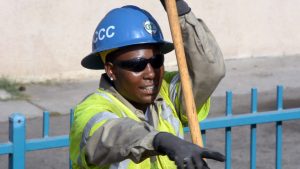 Los Angeles Corpsmember Jenelly Lamb believes in a good day's work. She's not only working on projects during the day, but on her education at night. Jenelly says anyone looking to give back to their community and help themselves get better should consider joining the CCC.
Published: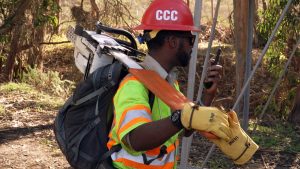 Javaun Leslie's journey in the CCC is taking him places he could never imagined growing up in Riverside. He's worked his way up to crewleader, a position he takes seriously and that seems to run in the family.
Published: