Media Inquiries
If you are a member of the media and are requesting information or access to our centers or projects, please call (916) 341-3145. You can also email the CCC Communications office at cccnews@ccc.ca.gov
About the Office of Communications
The California Conservation Corps Office of Communications provides timely and relevant information that educates the public, potential recruits, media, lawmakers and CCC team members on our policies, projects, and successes. The Office of Communications coordinates media and public outreach; develops and disseminates public information via news releases, media advisories, and website and social media postings; arranges media interviews; and is responsible for the CCC brand and marketing.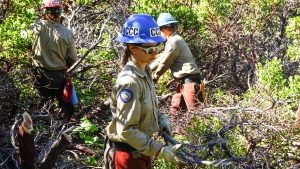 A year in the CCC can open up opportunities to find jobs in trail building.
Published: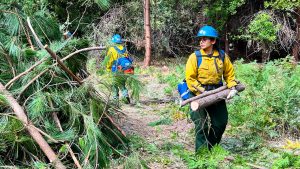 This summer, seven Corpsmembers had the unique, "amazing" experience to work and train as wildland firefighters in Yosemite National Park.
Published: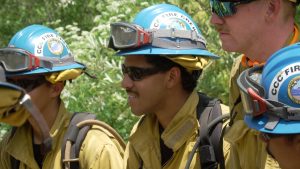 Draven Lopez Mcduffie is developing more than just work skills at the Camarillo Center, he's bettering himself. Once homeless, Draven now sees a great future in fire.
Published: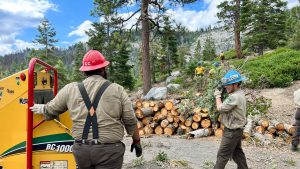 A year after the Caldor Fire impacted the Tahoe Basin, Corpsmembers keep working to protect the area from future fires.
Published: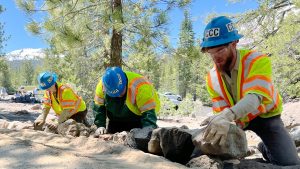 Redding Corpsmembers work hard in high elevation to keep a National Park open to all Californians.
Published: