Media Inquiries
If you are a member of the media and are requesting information or access to our centers or projects, please call (916) 341-3144. You can also email the CCC Communications office at cccnews@ccc.ca.gov
About the Office of Communications
The California Conservation Corps Office of Communications provides timely and relevant information that educates the public, potential recruits, media, lawmakers and CCC team members on our policies, projects, and successes. The Office of Communications coordinates media and public outreach; develops and disseminates public information via news releases, media advisories, and website and social media postings; arranges media interviews; and is responsible for the CCC brand and marketing.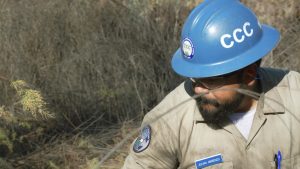 Julian Marenco went from studying and performing on the stage at UC Berkeley to performing fuel reduction projects in the CCC. He couldn't be happier about the outdoor work and challenge and recommends the CCC to college graduates and non-graduates alike.
Published: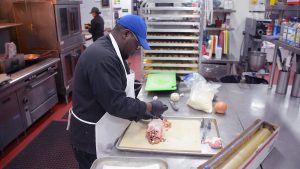 The CCC culinary program offers Corpsmembers a unique opportunity to fine tune their cooking skills, earn certifications, and jump start their careers in the kitchen.
Published: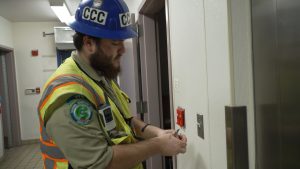 Vista Corpsmember Phil Durbin joined the CCC to earn his high school diploma and get paid at the same time. He's now ready to use his scholarship money to head off to college with energy field skills and certificates that can land him a good job.
Published: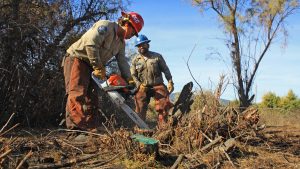 The CCC Forestry Corps began operation in July 1 at the CCC Inland Empire Center. The crew works to reduce fuel for wildfires in San Bernardino and Riverside Counties and Corpsmembers love the work they're doing.
Published: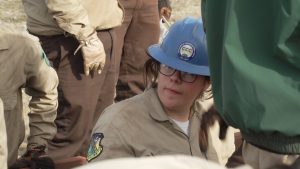 Mariah Byers is looking for a career in state and national parks. The CCC is helping her make connections and earn scholarship money to achieve that dream, all while she's working at state parks and beaches.
Published: