Media Inquiries
If you are a member of the media and are requesting information or access to our centers or projects, please call (916) 341-3144. You can also email the CCC Communications office at cccnews@ccc.ca.gov
About the Office of Communications
The California Conservation Corps Office of Communications provides timely and relevant information that educates the public, potential recruits, media, lawmakers and CCC team members on our policies, projects, and successes. The Office of Communications coordinates media and public outreach; develops and disseminates public information via news releases, media advisories, and website and social media postings; arranges media interviews; and is responsible for the CCC brand and marketing.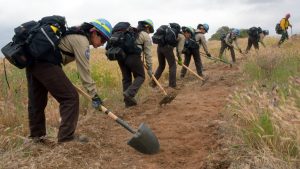 The CCC-Edison International partnership is focused on the highest prone regions of Southern California and the Central Valley. The grant supports equipment purchases and thousands of hours of Corpsmember fire prevention labor.
Published: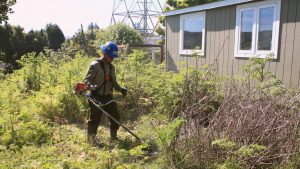 Napa Center Corpsmembers work to protect homes in the East Bay city of El Cerrito. The fire break is a welcome relief to residents living near the park.
Published: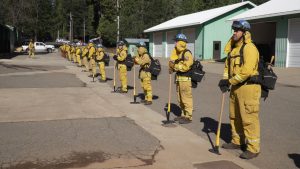 This week is Wildfire Preparedness Week. CCC fire crews are ready year round to respond to wildfires. Corpsmembers are trained, motivated, and ready to help their neighbors and communities.
Published: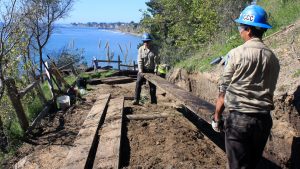 Corpsmember Joey Olmeda was tired of dead-end jobs. He wanted to so something meaningful. Joey has found it at the CCC Monterey Bay Center.
Published: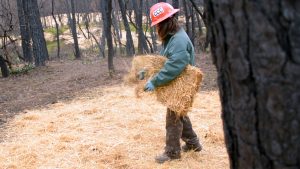 Being a Corpsmember in the CCC is a family tradition for Carly Rosen. She may have joined the CCC later on in life than her parents, but she's enjoying every minute.
Published: