Media Inquiries
If you are a member of the media and are requesting information or access to our centers or projects, please call (916) 341-3145. You can also email the CCC Communications office at cccnews@ccc.ca.gov
About the Office of Communications
The California Conservation Corps Office of Communications provides timely and relevant information that educates the public, potential recruits, media, lawmakers and CCC team members on our policies, projects, and successes. The Office of Communications coordinates media and public outreach; develops and disseminates public information via news releases, media advisories, and website and social media postings; arranges media interviews; and is responsible for the CCC brand and marketing.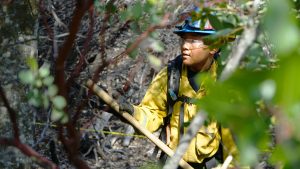 Tahoe Corpsmember Jasmine Lyons wanted to give firefighting a shot. She's finding her opportunity in the CCC.
Published: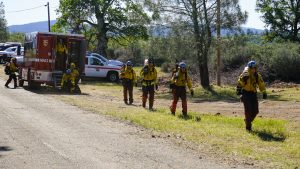 Magalia Fire Center crews recently completed their annual readiness exercise, showing they're ready to fight fire.
Published: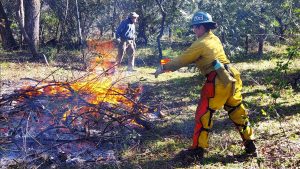 Chico Corpsmembers are learning more about why they do the work that they do in the Forestry Corps.
Published: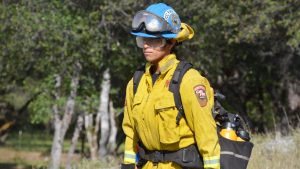 It's amazing what a four-foot scrape can do to protect acres of land, just ask Placer Corpsmember Chantal Lopez.
Published: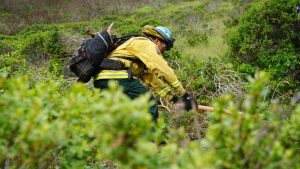 The Monterey Bay fire crew is motivated to make a difference in its community this fire year.
Published: