Media Inquiries
If you are a member of the media and are requesting information or access to our centers or projects, please call (916) 341-3145. You can also email the CCC Communications office at cccnews@ccc.ca.gov
About the Office of Communications
The California Conservation Corps Office of Communications provides timely and relevant information that educates the public, potential recruits, media, lawmakers and CCC team members on our policies, projects, and successes. The Office of Communications coordinates media and public outreach; develops and disseminates public information via news releases, media advisories, and website and social media postings; arranges media interviews; and is responsible for the CCC brand and marketing.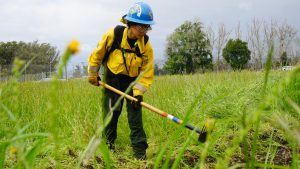 As peak fire season nears, Corpsmembers across California are ready to do their part as they earn certifications, gain experience, and launch their fire careers.
Published: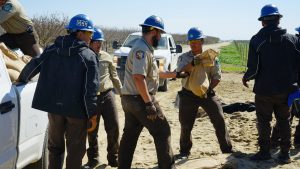 Corpsmembers from three CCC centers spent a week in Merced County protecting a levee from erosion to ensure local farm lands, residents, and businesses stay safe.
Published: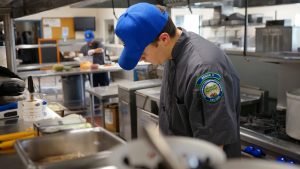 Los Padres Corpsmembers are gaining confidence and careers in the culinary program.
Published: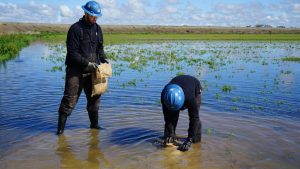 Delta Corpsmembers help protect levees in the San Joaquin Valley by building boil rings with sand bags.
Published: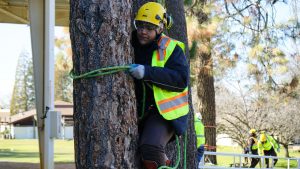 Crews are tackling new challenges and new heights as they learn the skills and earn the industry-recognized certifications needed for utility line arborists.
Published: