Media Inquiries
If you are a member of the media and are requesting information or access to our centers or projects, please call (916) 341-3144. You can also email the CCC Communications office at cccnews@ccc.ca.gov
About the Office of Communications
The California Conservation Corps Office of Communications provides timely and relevant information that educates the public, potential recruits, media, lawmakers and CCC team members on our policies, projects, and successes. The Office of Communications coordinates media and public outreach; develops and disseminates public information via news releases, media advisories, and website and social media postings; arranges media interviews; and is responsible for the CCC brand and marketing.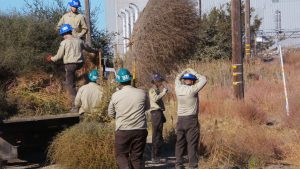 Contra Costa County is the only place on Earth you can find them and Napa Corpsmembers are helping the Lange's Metalmark Butterfly not just survive, but thrive.
Published: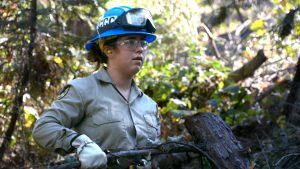 Corpsmember Sophia Hannegan wanted life experience and found it at the CCC Placer Center. She's worked numerous fire basecamps and fuel reduction projects, all to help her with paying for school.
Published: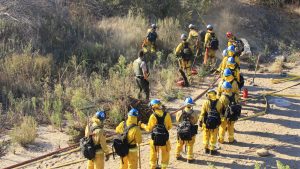 Firefighting Corpsmembers from Camarillo and Los Padres train constantly by hiking miles upon miles, cutting fire lines, and preparing themselves to respond to wildland fires.
Published: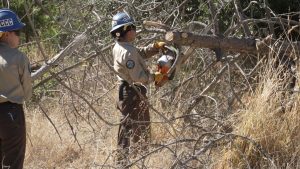 Working outdoors in nature always appealed to Amanda Romo, although she wasn't sure want to expect when she joined the Monterey Bay Center. Nearly a year into her experience, she doesn't regret a second. Not only is she learning new skills—like running a chainsaw—but she's learning about career paths and what it takes.
Published: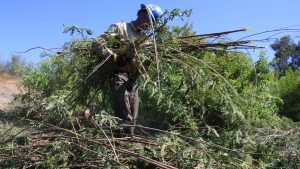 Charles Mullin always believed in working hard and earning an honest dollar. At the Fresno Center he's gained a greater appreciation for community service and protecting the environment.
Published: