Media Inquiries
If you are a member of the media and are requesting information or access to our centers or projects, please call (916) 341-3145. You can also email the CCC Communications office at cccnews@ccc.ca.gov
About the Office of Communications
The California Conservation Corps Office of Communications provides timely and relevant information that educates the public, potential recruits, media, lawmakers and CCC team members on our policies, projects, and successes. The Office of Communications coordinates media and public outreach; develops and disseminates public information via news releases, media advisories, and website and social media postings; arranges media interviews; and is responsible for the CCC brand and marketing.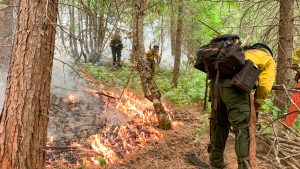 CCC Pomona and CCC San Diego Corpsmembers have been putting in hard work with the intense Caldor Fire.
Published: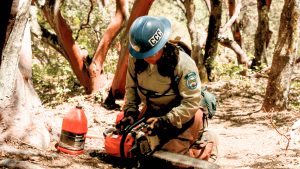 Corpsmembers at the CCC Fresno Center are getting hands-on experience and developing a passion for forestry.
Published: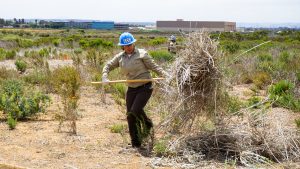 San Diego Corpsmembers are learning about job opportunities while improving local wildlife refuges in San Diego County.
Published: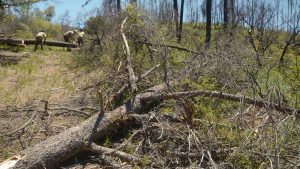 Ukiah Corpsmembers are helping mend the trails damaged by 2020's August Complex Fire, the state's first million acre wildfire.
Published: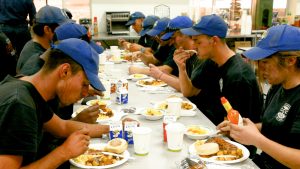 Magalia Fire Center's Culinary Corpsmembers are working extra long hours to help keep CCC wildland fire crews fueled for the fire fight.
Published: