Media Inquiries
If you are a member of the media and are requesting information or access to our centers or projects, please call (916) 341-3144. You can also email the CCC Communications office at cccnews@ccc.ca.gov
About the Office of Communications
The California Conservation Corps Office of Communications provides timely and relevant information that educates the public, potential recruits, media, lawmakers and CCC team members on our policies, projects, and successes. The Office of Communications coordinates media and public outreach; develops and disseminates public information via news releases, media advisories, and website and social media postings; arranges media interviews; and is responsible for the CCC brand and marketing.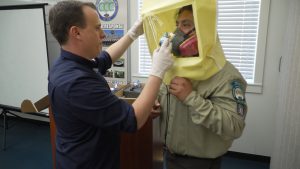 Two dozen Corpsmembers and staff will spend the next month assisting flood victims in Iowa. The crews will assist with the mucking and gutting of structures, as well as distribute supplies.
Published: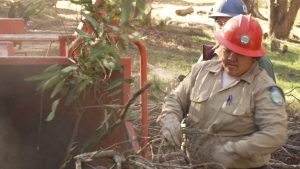 Crewleader Cece Pineda's service in the CCC is almost at an end, but her commitment to making California an even better place to live is just getting started.
Published: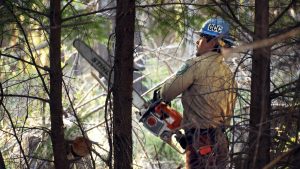 Jaime Granados joined the CCC Fortuna Center to help launch his wildland firefighting career. After a year as the lead sawyer for the Fortuna 22 fire crew, Jaime is now headed to the U.S. Forest Service as a professional wildland firefighter.
Published: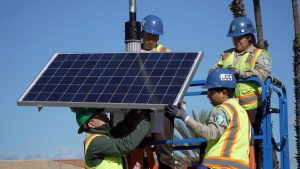 Corpsmembers with the Energy Corps are harnessing the power of the sun. They're learning new skills and installing energy efficient and cost saving street lights at Norwalk State Hospital.
Published: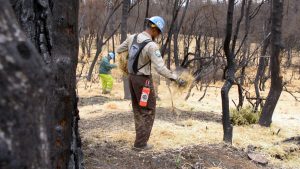 The July 2019 Carr Fire left a huge scar on the hills west of Redding. Corpsmembers from throughout Northern California helped in the recovery effort in the last few months.
Published: