Media Inquiries
If you are a member of the media and are requesting information or access to our centers or projects, please call (916) 341-3145. You can also email the CCC Communications office at cccnews@ccc.ca.gov
About the Office of Communications
The California Conservation Corps Office of Communications provides timely and relevant information that educates the public, potential recruits, media, lawmakers and CCC team members on our policies, projects, and successes. The Office of Communications coordinates media and public outreach; develops and disseminates public information via news releases, media advisories, and website and social media postings; arranges media interviews; and is responsible for the CCC brand and marketing.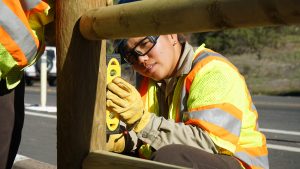 San Diego Corpsmembers are finishing up a major active transportation project connecting San Diego's Golden Hill neighborhood and the iconic Balboa Park.
Published: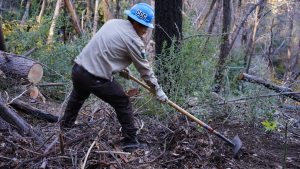 Four years after devastating Redding, Corpsmembers continue to make a difference helping Redding area landmarks recover and improve.
Published: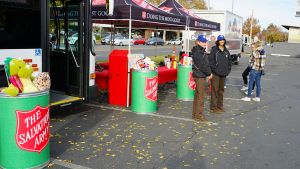 Corpsmembers use their time, money to make a difference in their communities during the holidays.
Published: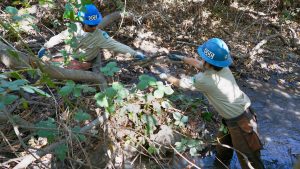 Solano Corpsmembers know a muddy job when they see one, and they're not deterred by it. Clearing out debris to prevent flooding is the aim of the project work.
Published: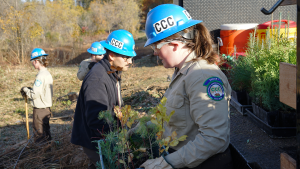 Making a difference in a community you know well, just hits different. For Chico Corpsmembers, recent project work in Paradise is something years in the making and making a difference in the fire devastated town.
Published: