Media Inquiries
If you are a member of the media and are requesting information or access to our centers or projects, please call (916) 341-3145. You can also email the CCC Communications office at cccnews@ccc.ca.gov
About the Office of Communications
The California Conservation Corps Office of Communications provides timely and relevant information that educates the public, potential recruits, media, lawmakers and CCC team members on our policies, projects, and successes. The Office of Communications coordinates media and public outreach; develops and disseminates public information via news releases, media advisories, and website and social media postings; arranges media interviews; and is responsible for the CCC brand and marketing.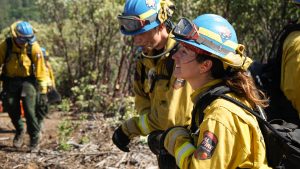 Looking to launch her wildland fire career, Amanda found the CCC to be the place to go.
Published: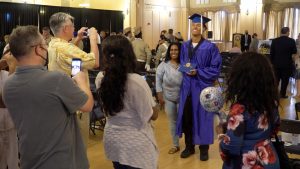 Corpsmembers find successful pathways to graduation and careers after a year in the CCC.
Published: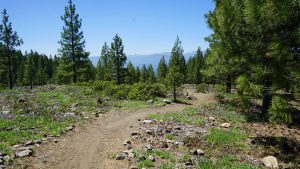 Siskiyou Corpsmembers are learning the skills of building trails while positively impacting the local Mt. Shasta economy.
Published: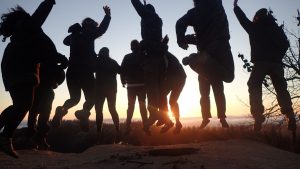 The CCC is committed to the communities we serve. This year we held the first ever Transform Your Life Day events with local non-profits and government agencies in San Bernardino and Salinas.
Published: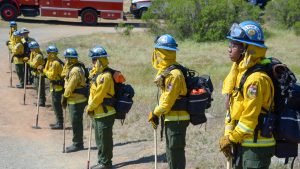 Corpsmembers are finding pathways to success from the CCC Delta Center to our partners at CAL FIRE.
Published: