July 7, 1976
July 7, 1976
Legislation signed by Governor Brown establishing the CCC.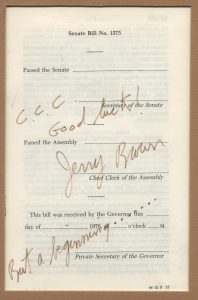 1977
1977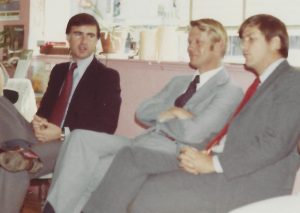 LeRoy Chatfield appointed director; opens 18 centers in 18 months. Shown with Gov. Brown and first CCC director Buck Hornor.
1979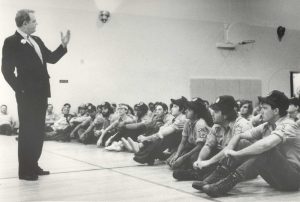 B.T. Collins appointed director (1979-81). Created "Hard work, low pay, miserable conditions" motto.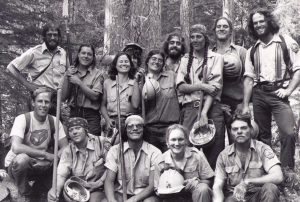 Energy and Backcountry Trails programs established.
1983
1983
Gov. Deukmejian signs legislation making the CCC a permanent state department.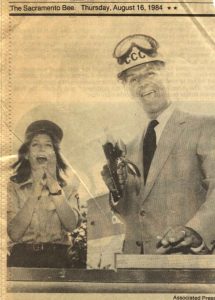 CCC Director Bud Sheble (1983-1991) adds the "and more" to the CCC motto.

First international exchange program.
1985
1985
The CCC awarded the United Nations Environment Programme Medal. CCC Director Bud Sheble speaks at the U.N. ceremony in New York.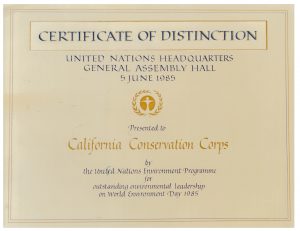 1986
1986
Major flood response throughout the state — 1,070 Corpsmembers mobilized.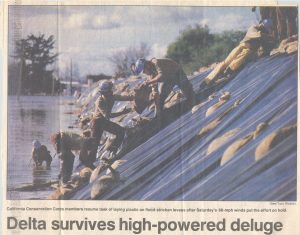 1988
1988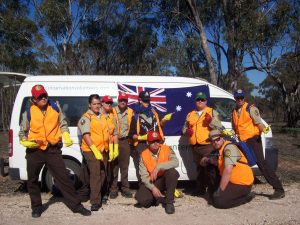 Australian exchange established.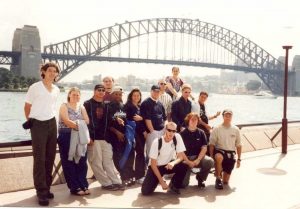 1989
1989
Loma Prieta earthquake recovery work, shown in San Francisco's Marina District. Crews also worked in San Benito and Santa Cruz counties.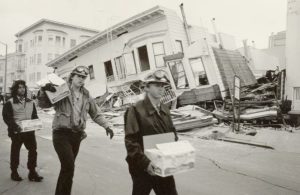 1990
1990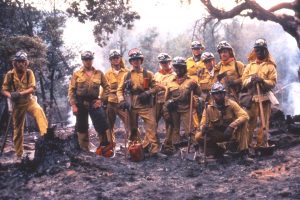 Major fire response, largest to date — 71 crews, 822 Corpsmembers.
1991
1991
Oakland Hills fire rehabilitation work, 1991-92.  Work included placing straw mats and hay bales on hillsides to prevent erosion from winter rains.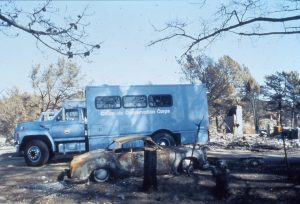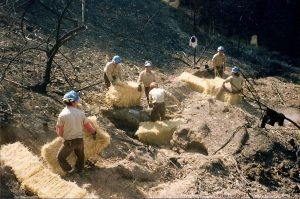 1992
1992
Los Angeles civil unrest recovery work.
Budget cuts close CCC training academy and three residential centers, including the Bay Area Center in Richmond.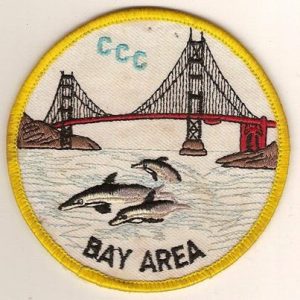 1994
1994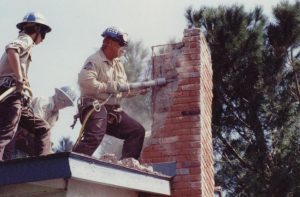 Northridge Earthquake Recovery Corps established to do work from helping out at shelters to removing damaged chimneys.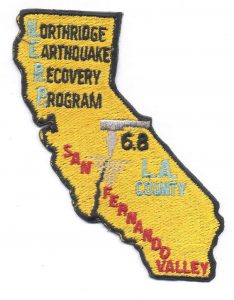 1997
1997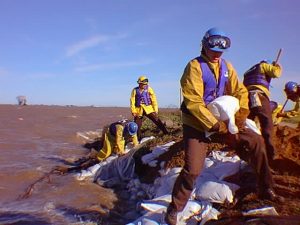 Major response to El Niño storms.
1998
1998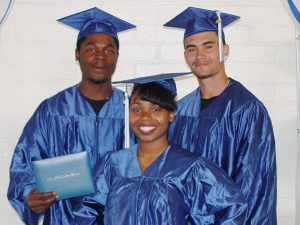 John Muir Charter High School opens. While in the CCC, Corpsmembers can earn their high school diplomas.
2001
2001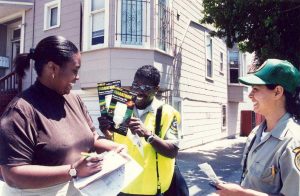 Corpsmembers hand out nearly two million compact fluorescent light bulbs throughout the state as part of the CCC's Powerwalk.
2003
2003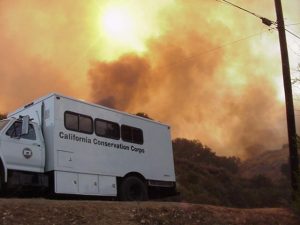 Crews respond to Old Fire and Cedar Fire.
Budget cuts close residential centers, including the Butte Fire Center.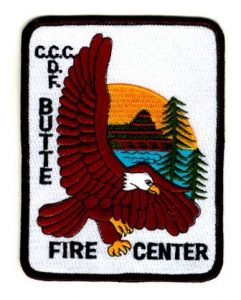 2005
2005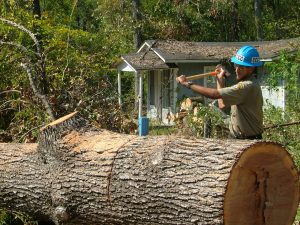 Hurricane recovery work in Louisiana.
2007
2007
Cosco Busan oil spill cleanup in the San Francisco Bay.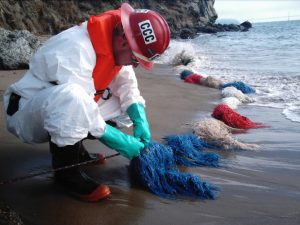 2008
2008
Major fire response — 74 crews, 801 Corpsmembers.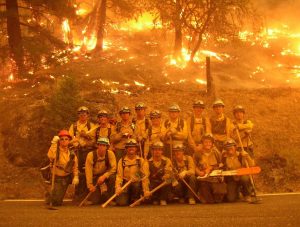 2009
2009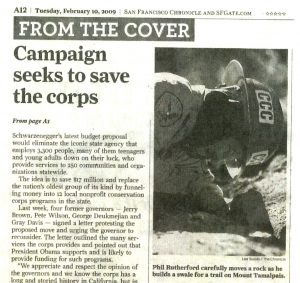 Governors alliance formed to counteract pressure to close the CCC. The program survives.
2011
2011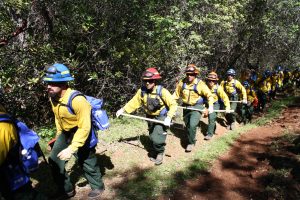 Veterans Corps programs established. The CCC continues to enroll veterans up to age 29.
2013
2013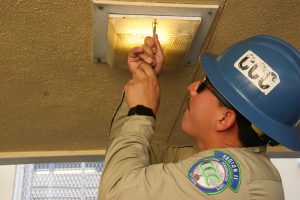 Energy Corps launched.
Rim Fire response.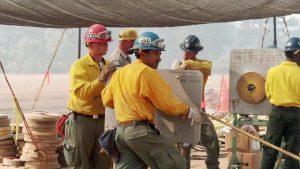 2015
2015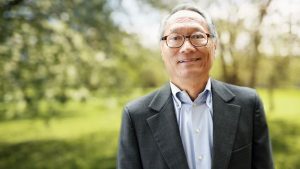 Bruce Saito appointed director.
2016
2016
CCC 40th anniversary with founder Gov. Brown at the California State Capitol in Sacramento. The Corps also celebrated at Griffith Park in Los Angeles.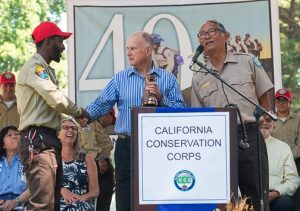 Six former CCC directors attended the Sacramento celebration.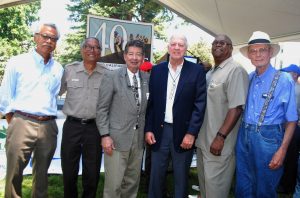 2017
2017
Butte Fire Center re-established.
Unprecedented response to out-of-state fires.
Hurricane recovery crews sent to Texas, Puerto Rico, Virgin Islands.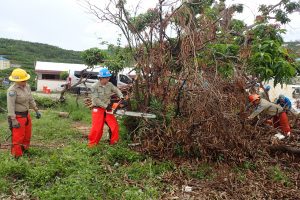 2018
2018
The new CCC Delta Center opens in Stockton.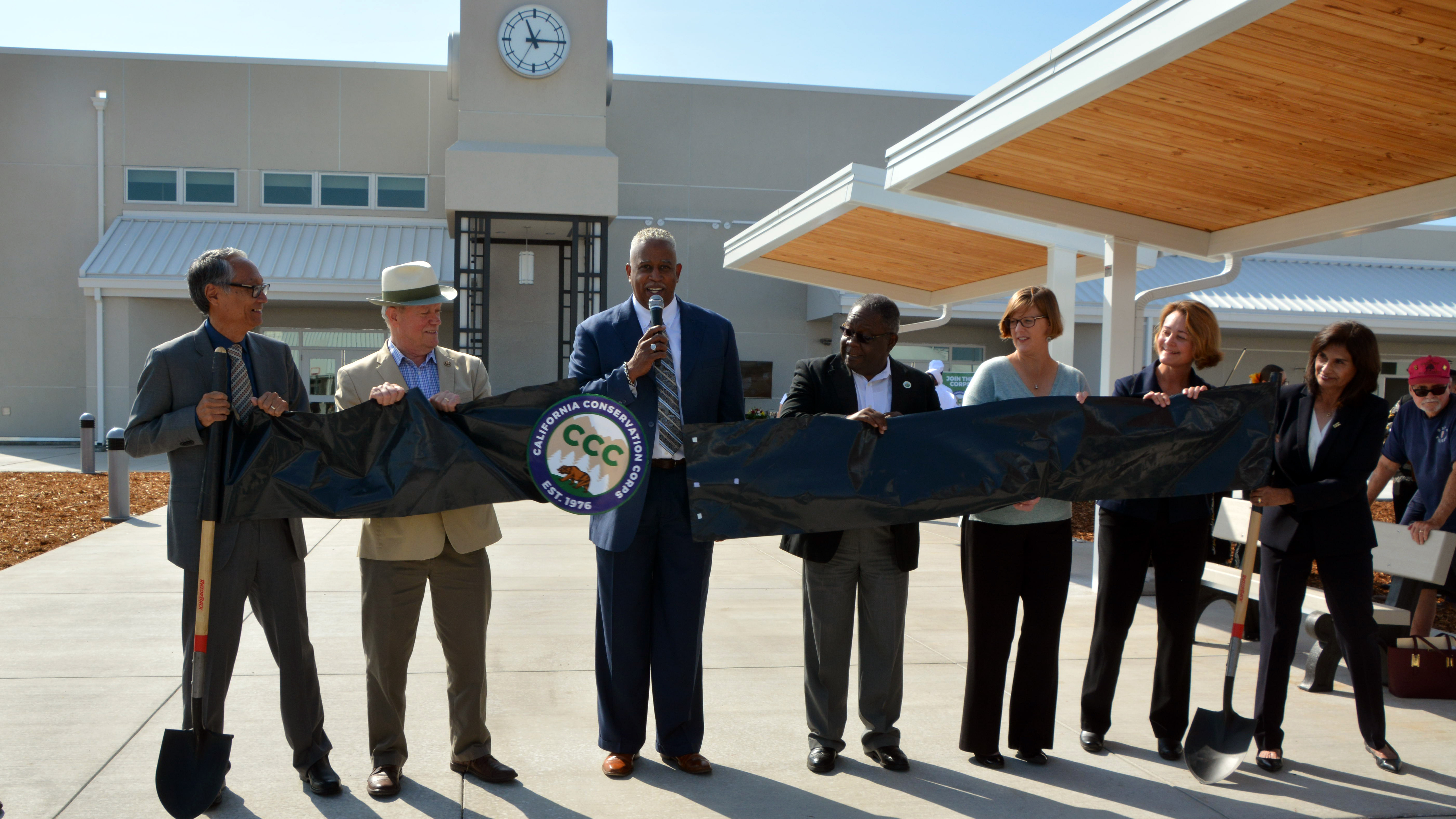 More than 300 Corpsmembers on 20 crews respond to the Camp Fire in Paradise, CA. Corpsmembers work more than 47,000 hours battling the fire and supporting base camp operations. The CCC Butte Fire Center (now Magalia Fire Center) is evacuated, but not damaged by the nearby inferno.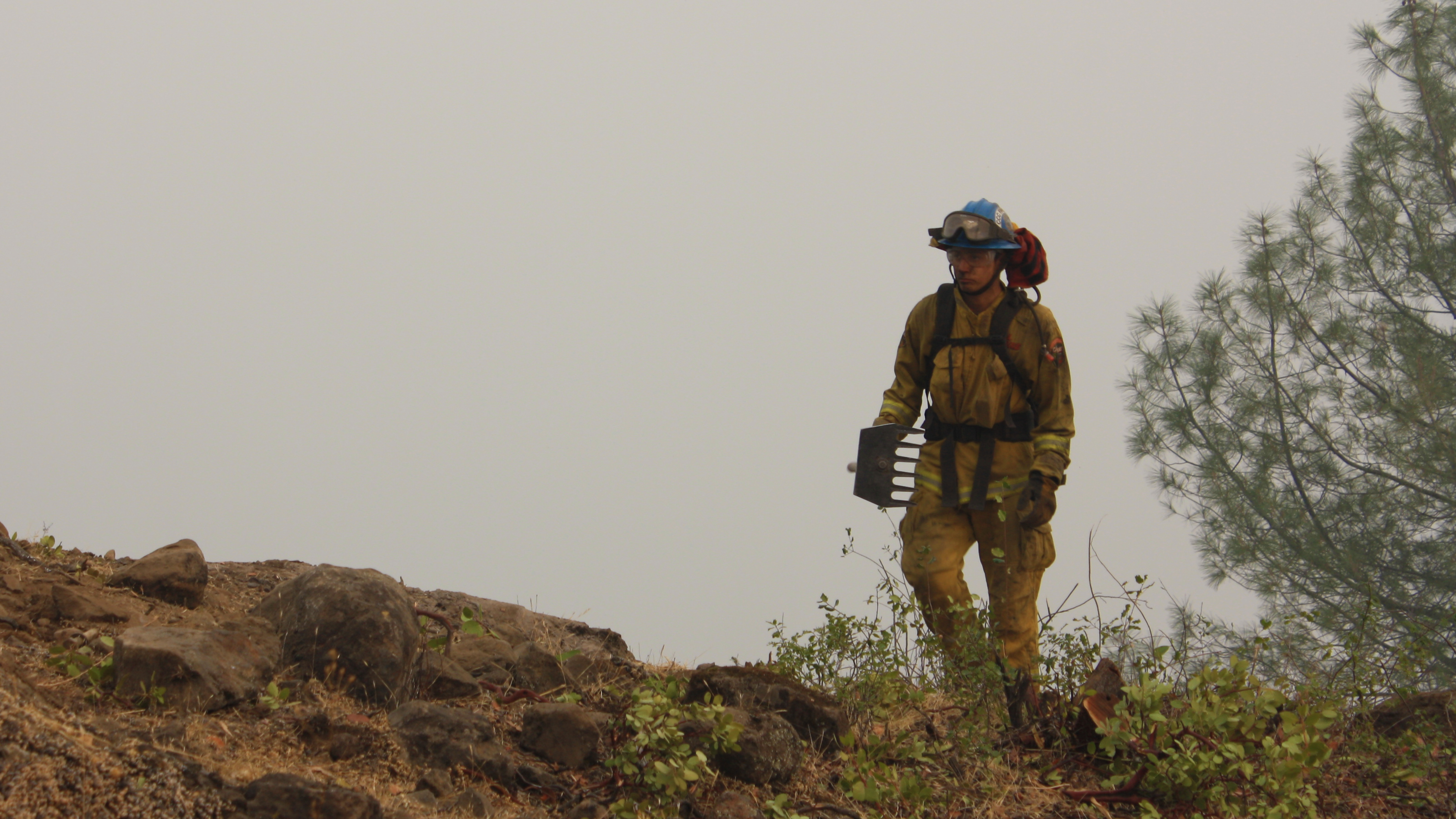 2020
Corpsmembers work a historic 1.2 million hours on emergency assignments, including 1.1 million hours battling wildfires and supporting fire base camps.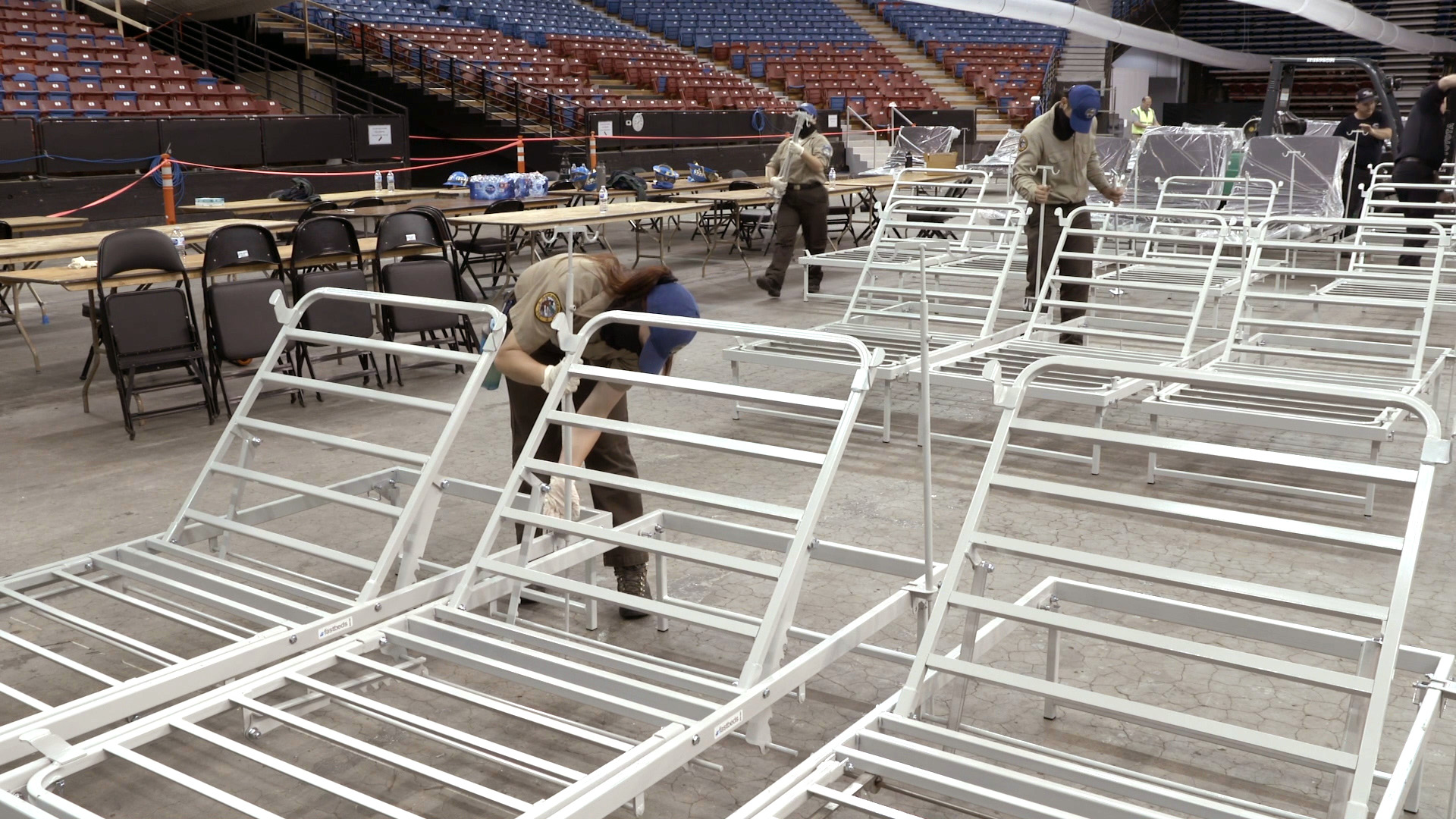 In response to the COVID-19 pandemic, Corpsmembers across the state support local food banks, Cal OES warehouses, the state's emergency operations center, and surge capacity hospital logistics.