The California Conservation Corps operates more than two dozen wildland firefighting hand crews. Fire hand crews operate at 14 CCC locations across California. The CCC partners with CAL FIRE, U.S. Forest Service, and Bureau of Land Management to provide hand crews to fight and prevent wildland fires throughout the state.
CCC wildland firefighting hand crews fall into two categories, year-round and seasonal.
The CCC partners with CAL FIRE and Bureau of Land Management to operate year-round hand crews. These fire crews may respond to wildfires at any time of year. Corpsmembers work with partner captains and crew bosses to build fire breaks by hand on wildfire incidents. When not actively fighting wildfires crews focus on reducing the threat of wildfires by conducting fuel reduction projects in their areas.
The CCC also operates seasonal fire crews in partnership with CAL FIRE and U.S. Forest Service. Seasonal crews operate during the peak wildfire period during the year, typically April through October. Training may only be offered periodically at seasonal center locations. Crews construct fire line to help contain and control wildland fires, as well as perform initial attacks and mop up on fires.
• Offered year-round and seasonally depending on location
• Physical training is a necessity for wildland firefighters and Corpsmembers will spend days hiking with heavy equipment, as well as more traditional weight and cardio training to prepare for the rigors of the fire line
• Earn wildland firefighting certifications, including: ICS-100, IS-700, L-180, S-190, chain saw, and more!
• Corpsmembers must meet strict physical fitness requirements
• Must pass written and physical tests to earn wildland fire certifications
• Must be willing to respond to emergencies and be on assignment for lengthy periods of time in remote locations
• Get paid while you train in wildland firefighting
• Hands-on experience and training comes from professional state and federal firefighters
• All gear required for the fire line provide by the CCC
• Jumpstart your career in wildland firefighting, as Corpsmembers are regularly hired by CAL FIRE, U.S. Forest Service, Bureau of Land Management, and local and city fire agencies
• Help protect local communities and residents from devastating wildfires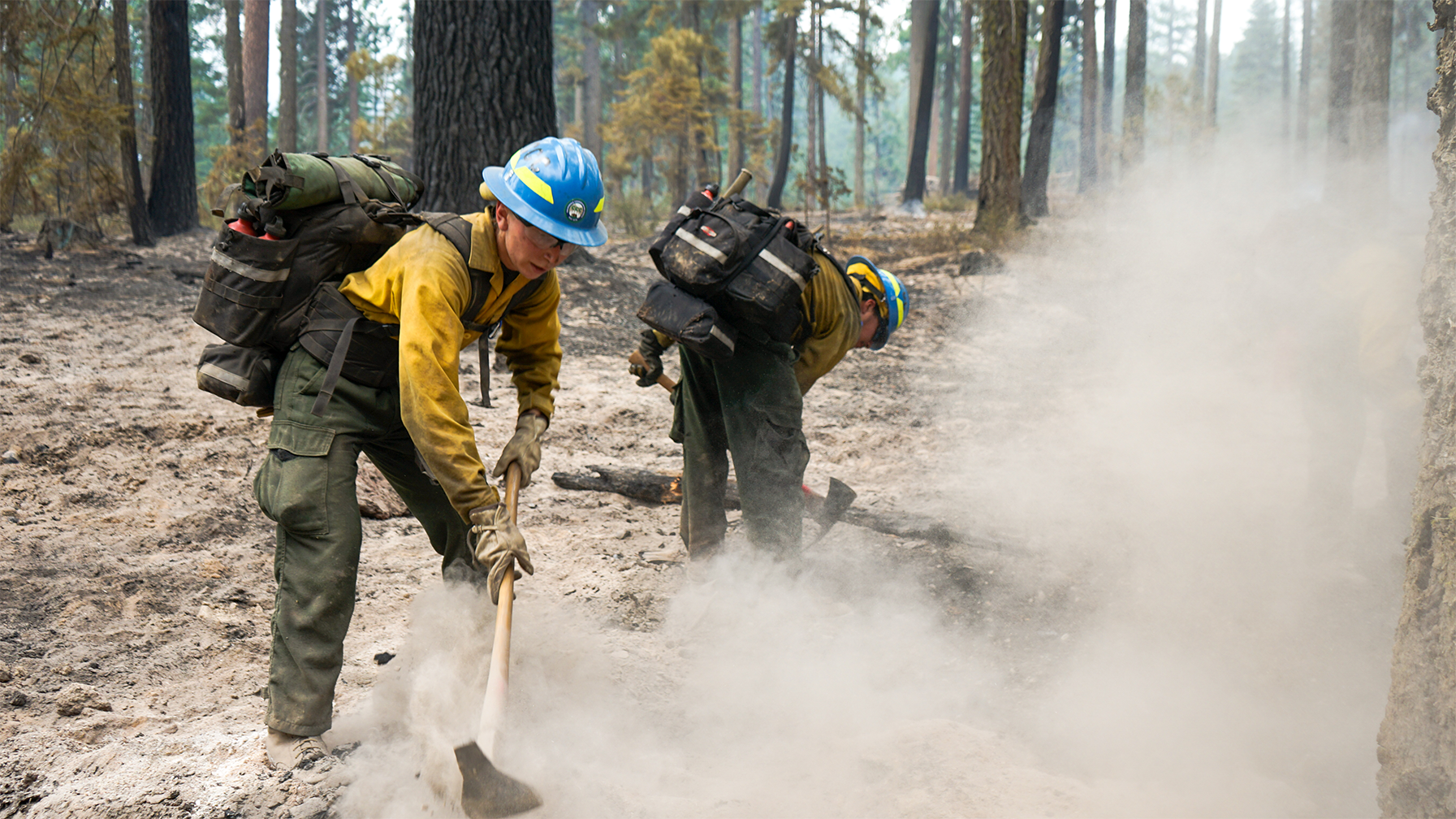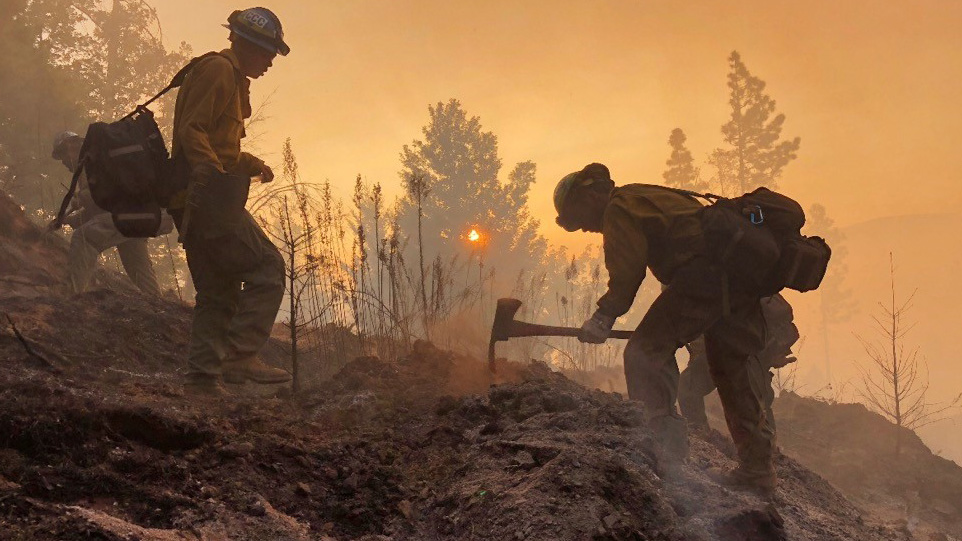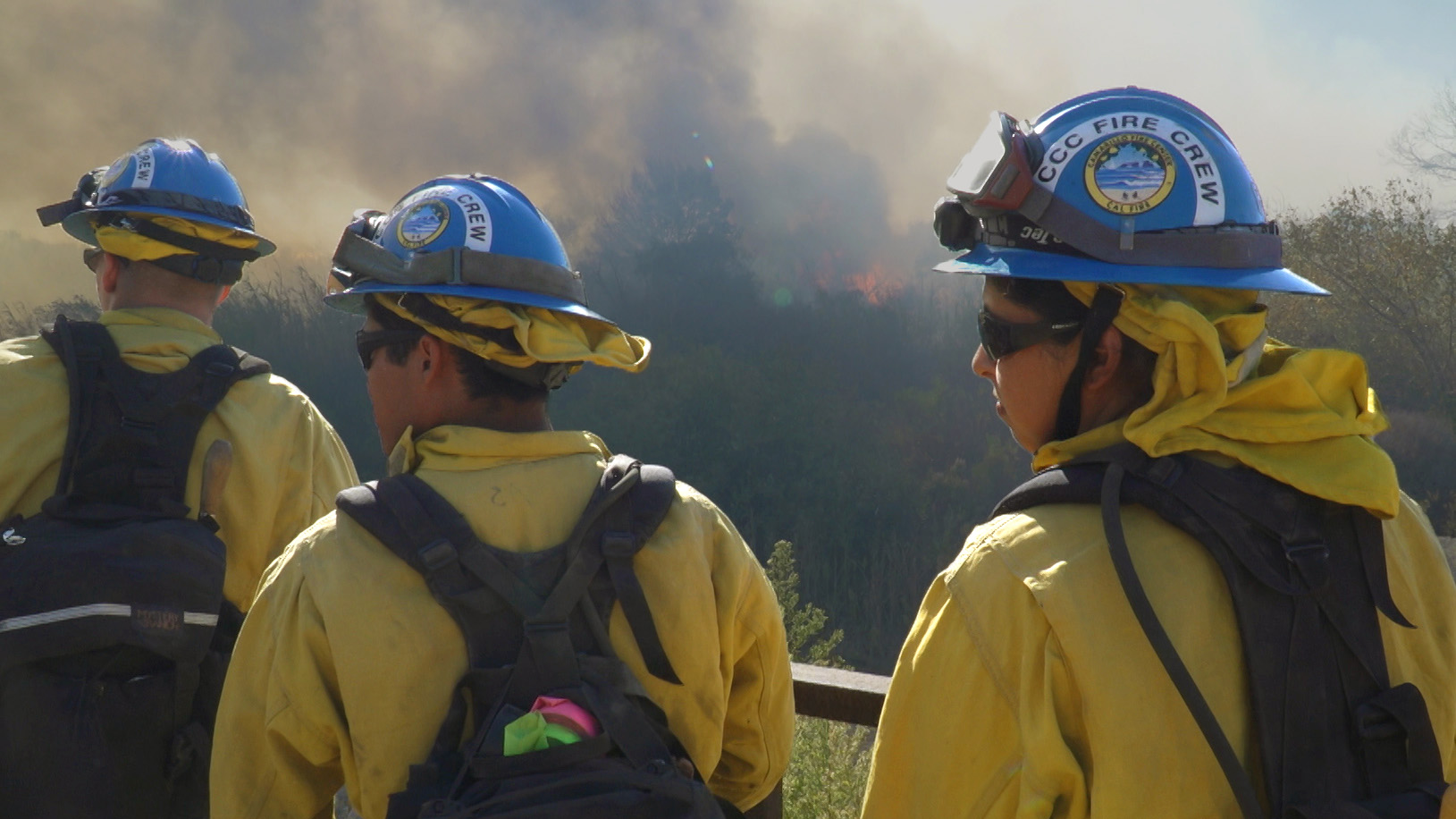 See What It Takes Physically to Be on a CCC Wildland Fire Crew!