The California Conservation Corps' Energy Corps provides trained labor for public agency and non-profit energy-efficiency and renewables projects. Corpsmembers receive energy industry level training while working on lighting retrofits, energy surveys, and solar panel installations.
The CCC Energy Corps is funded through the Greenhouse Gas Reduction Fund, which is managed by the California Air Resources Board. The majority of GGRF funds are required to benefit disadvantaged communities. GGRF dollars allow CCC Energy Corps to provide labor at minimal cost to public agencies and non-profits serving disadvantaged communities. In most cases, all a partner agency must provide is the project materials.
Greenhouse Gas Reduction Fund (GGRF) Energy Projects Guidelines (PDF)
Corpsmembers at the Energy Corps' four locations throughout the state complete a variety of project work at schools, courthouses, and government and non-profit buildings.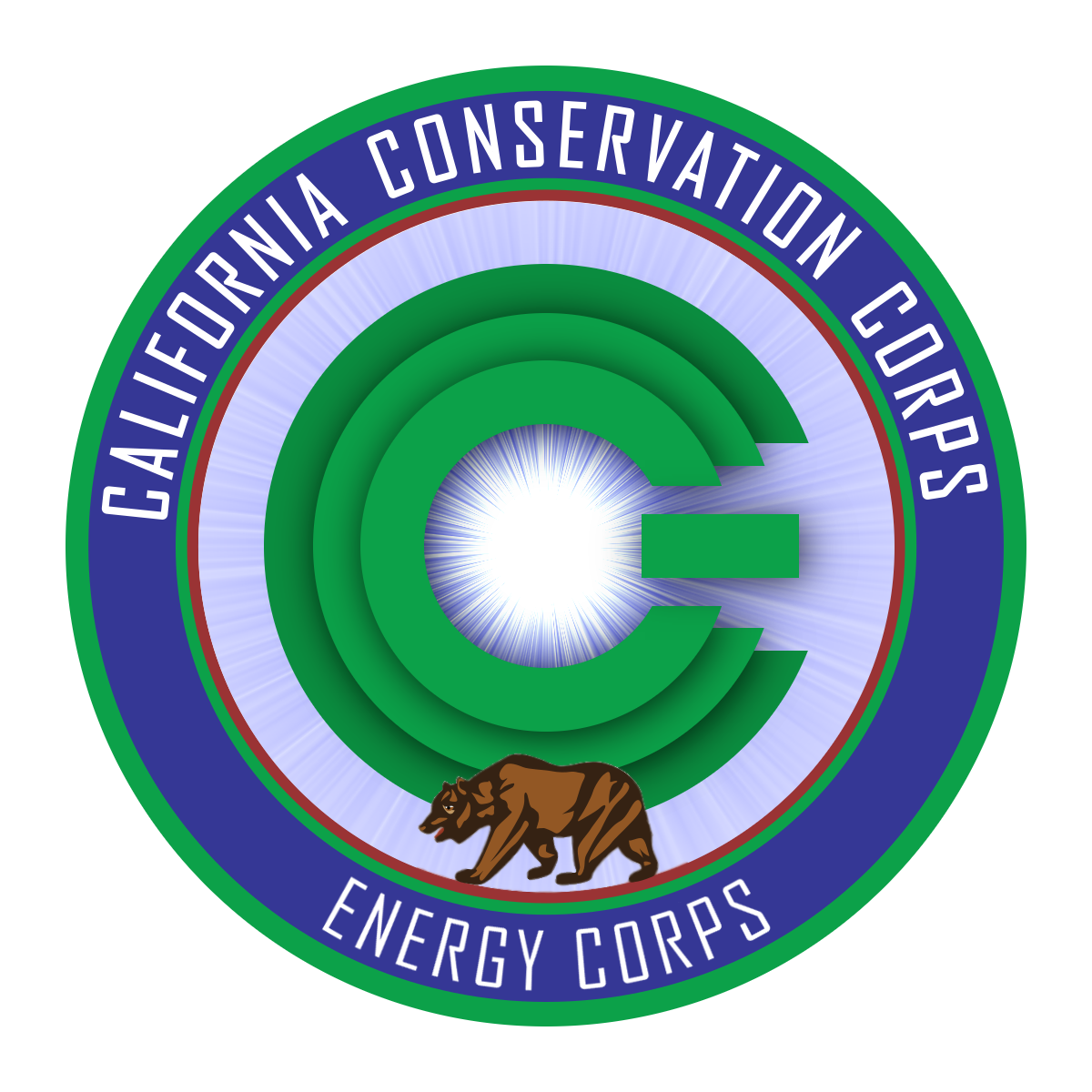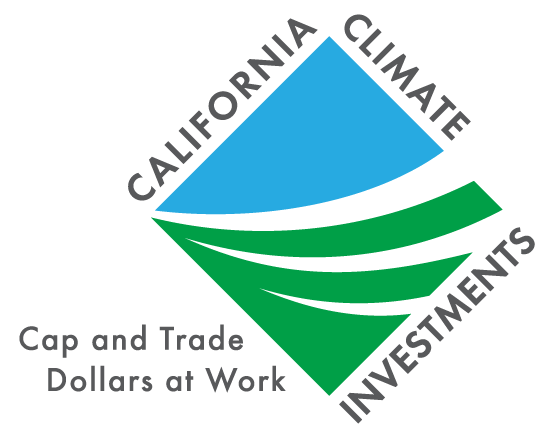 • Year-round training offered at Energy Corps locations in Fresno, Norwalk, Sacramento and Vista
• All training and hands-on experience meets American Society of Heating, Refrigerating and Air-Conditioning Engineers standards
• Corpsmembers earn certifications making them eligible for entry-level energy positions, including: OSHA-10 with Fall Protection, Lockout/Tagout Training, Intro to Energy Surveys Course, Intro Wiring & Lighting Retrofit Course, Scaffold/Aerial Lift Certifications, and more!
• Corpsmembers often work evening shifts to conduct surveys and retrofits during off-hours at government and non-profit owned buildings
• Must be willing to respond to emergency assignments, requiring lengthy stays at basecamps
• Must be able to climb up and down ladders and work aloft for lengthy periods of time
• Energy Corps work limits Greenhouse Gas Emissions by reducing energy use and saves taxpayer dollars
• Corpsmembers can be hired by environmenal and energy service companies in the private sector, solar companies, government agencies, and more!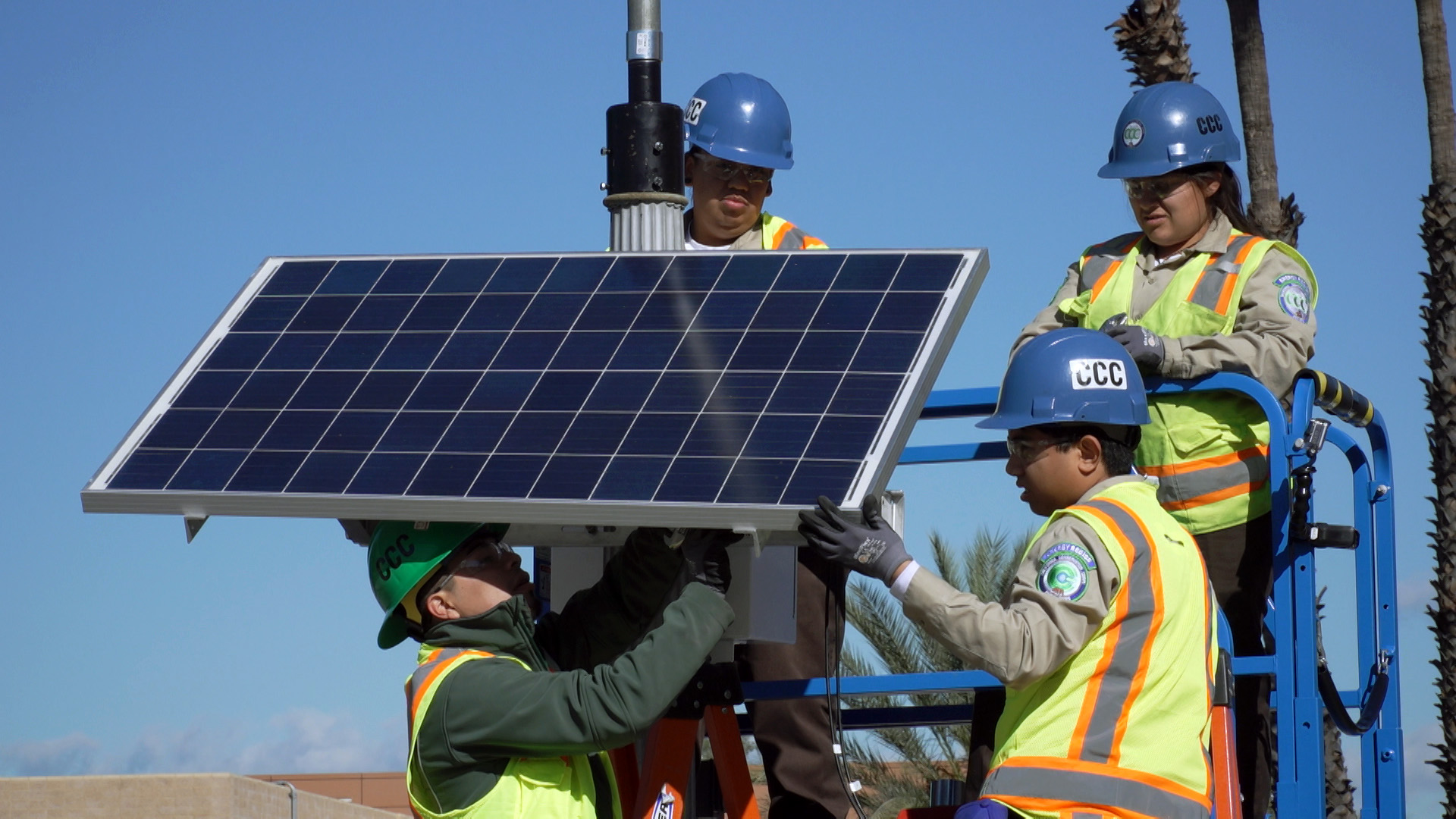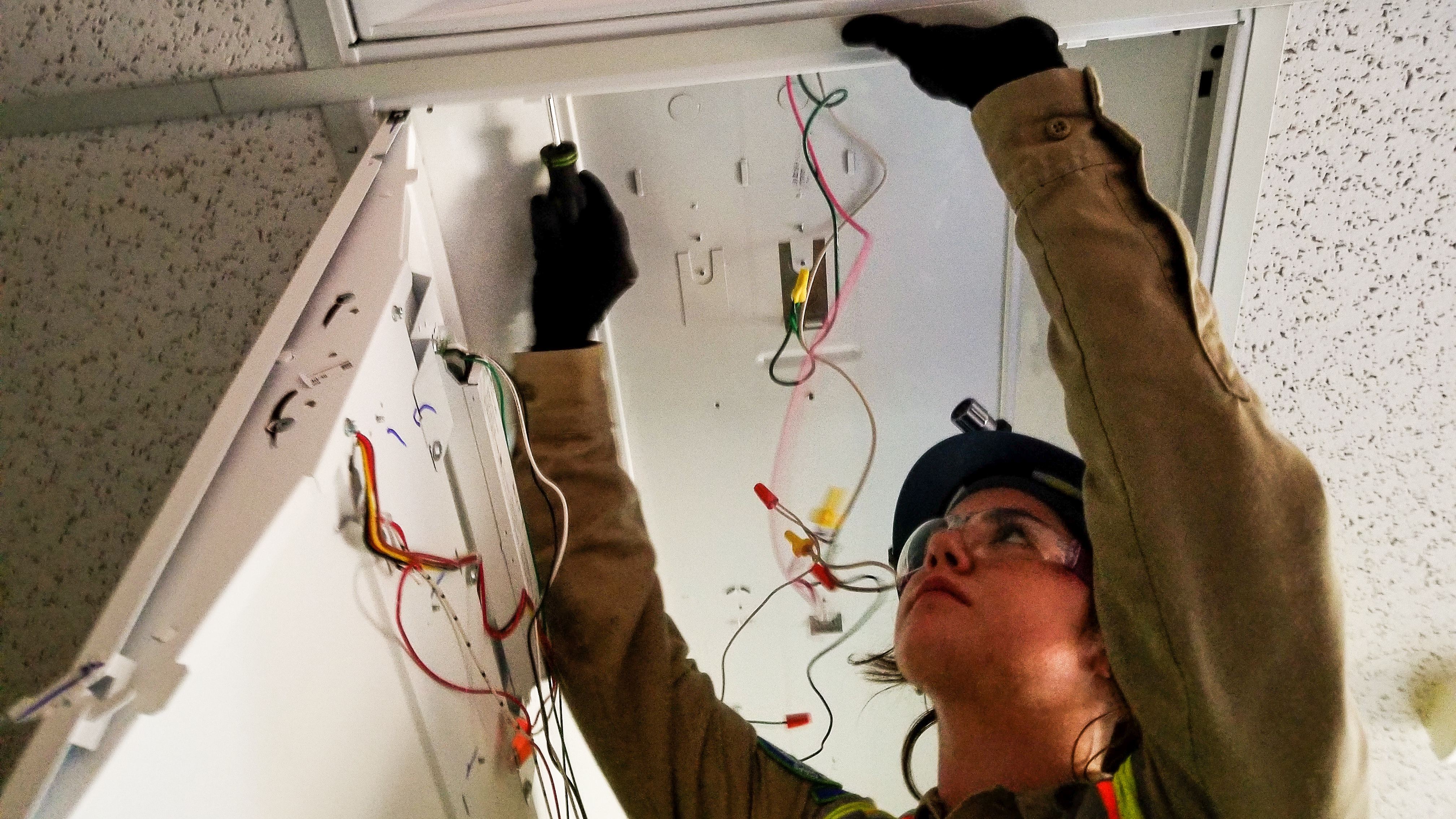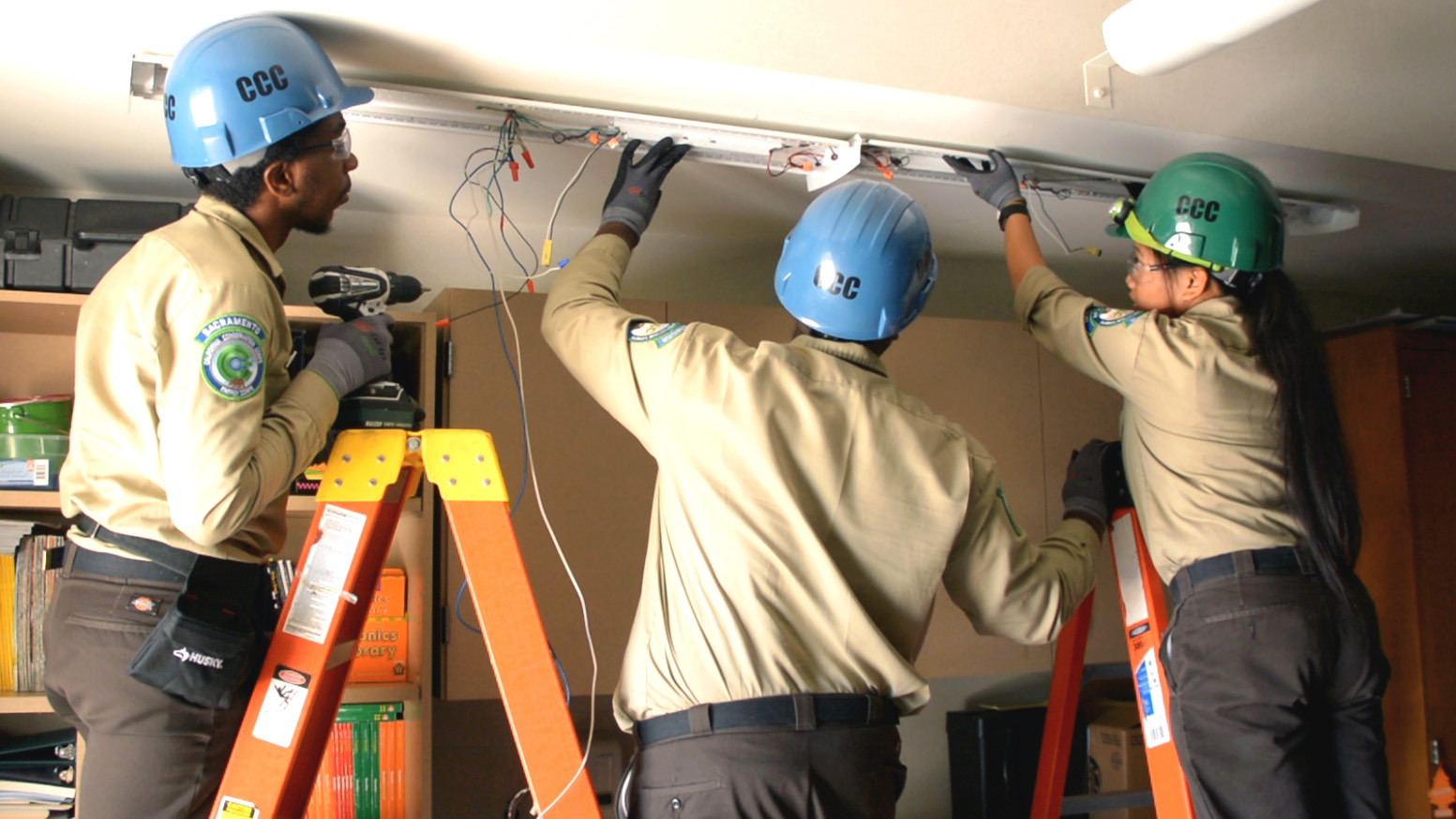 Watch Norwalk Energy Hub Corpsmembers retrofit lights!