Tribal Youth Nature-Based Solutions Conservation Corps
Tribal Youth Nature-Based Solutions Conservation Corps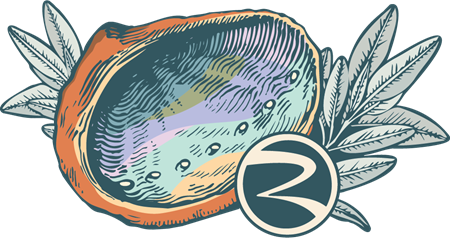 The Tribal Nature-Based Solutions programs logo. The species depicted in the design – red abalone and white sage – are culturally important to many California Native American people and each species' population is facing a rapid decline in nature.
The Tribal Youth Nature-Based Solutions Conservation Corps program (Tribal Corps) was established in 2022 in collaboration with the California Natural Resources Agency (CNRA) to advance the objectives of Executive Order N-82-20 (PDF). Assembly Bill 179 (Section 52) allocates $10 million in grant funding exclusively available to California Native American tribes – federally-recognized or non-federally recognized – to establish tribal youth conservation corps programs.
The priority of the Tribal Corps grant program is to implement projects and develop programs designed to provide educational and career pathways for tribe's young adults to engage in Nature-Based Solutions projects and programs on tribal lands that:
a) Support sustainable land management practices to tackle environmental, social, and economic challenges,
b) Promote biodiversity protection, habitat restoration, wildfire-resilient, sustainably managed landscapes, and other conservation outcomes, and
c) Accelerate natural removal of carbon and build climate resilience in our forests, wetlands, urban greenspaces, agricultural soils, and land conservation activities.
Tribal Corps Grant Program
The solicitation and award period for the CCC's inaugural Tribal Corps grant cycle is now closed. The CCC awarded the full $10 million allocated by the legislature and grant awards were announced July 12, 2023. The following California Native American tribes were awarded funds to establish and operate a tribal youth conservation corps program for the purposes of implementing nature-based solutions on tribal lands:
Washoe Tribe of Nevada and California – $3,000,000
Tuolumne Band of Me-Wuk Indians – $2,400,000
Fernandeño Tataviam Band of Mission Indians – $2,161,060
Bishop Paiute Tribe – $1,636,700
Tolowa Dee-ni' Nation – $801,117
More information about this program may be found in the Tribal Corps Grant Guidelines (PDF) or Grant Procedures Manual (PDF).