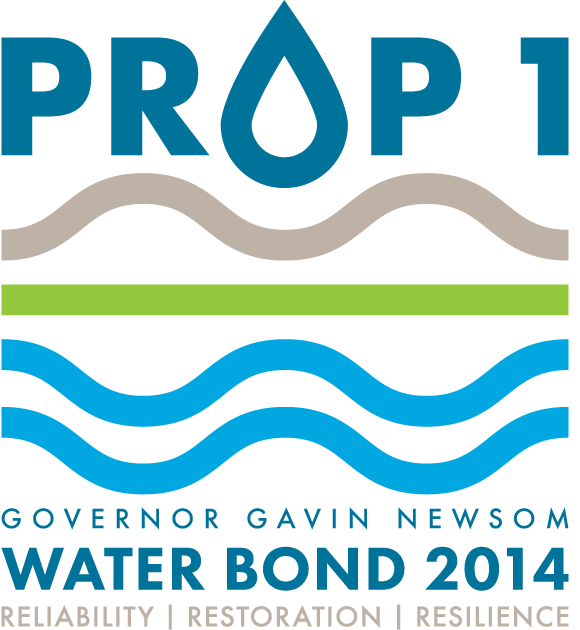 The Water Quality, Supply, and Infrastructure Improvement Act of 2014 (Prop 1) was approved by voters in November 2014 (California Water Code (CWC) Division 26.7).
Funding from Prop 1 is intended to fund projects that provide more reliable water supplies, restore important species and habitat, and develop a more resilient and sustainably managed water system (water supply, water quality, flood protection, and environment) that can better withstand environmental pressures in the coming decades.
Partnering with the CCC
Chapter 6 of Proposition 1 requires the services of the California Conservation Corps or a local conservation corps certified by the California Conservation Corps be used, whenever feasible, for restoration and ecosystem protection projects. Corps programs increase the public benefit of these projects by creating workforce development opportunities for young adults.
Organizations seeking funds for a Proposition 1 Chapter 6 project should carefully read the administering agency's guidelines and then consult with representatives of the CCC or the California Association of Local Conservation Corps (CALCC) to determine the feasibility of a corps' participation.
The CCC provides supervised crews of 10-15 young adults trained and equipped to work safely on a wide variety of environmental projects related to the priorities of Prop 1.
Examples of projects include:
Fisheries restoration
Build or repair livestock exclusion fences
Fish stocking and hatchery work; fish surveys and tagging for study
Wetland restoration
Stream bank stabilization through bioengineering and installation of gabions and log/boulder structures
Erosion control
Monitoring: fish populations, stream flow, water quality
Native species reintroduction
Non-native plant removal
Nursery work for native planting and restoration projects
Tree planting and establishment watering
Scrub Oak restoration
Forest health
Dune and desert restoration
Meadow restoration
Water conservation
Assist with grassroots outreach about water conservation
Benefits of Partnering with the CCC
Utilizing the Corps is included in the legislation to increase the public benefit of projects by creating workforce development opportunities for young adult Corpsmembers, many of whom live and work in disadvantaged communities.
Seeking a partnership with the CCC ensures compliance with Prop 1 Chapter 6 program guidelines.
The Corps provide comprehensive job training, career development, and educational opportunities to young adults.
Natural resource projects serve as pathways for young adults to enter specialized fields, including firefighting, forestry, energy conservation, and other environmental fields.
Corpsmembers often work on projects in their own community, strengthening their connection to the direct benefits of the project.
CCC Corpsmembers are hard-working, enthusiastic and eager to learn.
Consulting the CCC for Proposition 1 Application
Prior to submitting grant proposals for projects included in Chapter 6 of Proposition 1, grant program applicants must consult with the CCC and certified local conservation corps to determine the feasibility of the involvement of a corps program. Allow up to 10 business days for the project review and consultation process.
For projects included in chapters other than Chapter 6 of Proposition 1, consultation with the CCC or a certified local conservation corps is encouraged.
Grant applications for planning or acquisition projects with no field work or hand labor do not need to consult with the CCC or local corps.
To complete the Corps Consultation Form, you will need ready:
Project Title
Project Description
Project Map
Project Implementation Timeline
Within 10 business days of receipt of a completed Corps Consultation Form, CCC and CALCC representatives will send to the applicant via email a completed Corps Consultation Review Document with the Corps' determination. The applicant will include a copy of this document as part of their grant application as verification of consultation.
For more information about consulting with the CCC, please email Prop1@ccc.ca.gov, or contact Andrea Gabriel at (916) 341-3272.
For questions regarding how your application will be scored or general questions about your application, please contact the administering agency of the program to which you are applying.