If your governmental agency, non-profit, or utility company has a project focused on enhancing and protecting California's natural resources, the California Conservation Corps is a phenomenal resource for skilled, reliable and supervised workers.
From trail building, to fire prevention, to retrofitting inefficient lighting, our Corpsmembers are trained by our experienced staff and will work under the guidance of your project experts.
Here's what we bring when contracted for a project:
Trained and seasoned workers
Tools
Vehicles
Worker's comp coverage
Diverse workforce
While the costs per project may vary, you can count on the CCC delivering exceptionally strong value.
WHAT PEOPLE ARE SAYING ABOUT HIRING THE CALIFORNIA CONSERVATION CORPS
CALFIRE Chief Ken Pimlott shares why hiring CCC crews is a strong value for his program.
SMUD called on the California Conservation Corps to do a massive rehabilitation of its public trails around Loon Lake in California's Desolation Wilderness and says it couldn't be more pleased with, nor more proud of its partnership with the CCC.
When Incredible Edible Community Garden needed help planting trees for its tribute to America's veterans, the directors put their trust in the California Conservation Corps. CCC Corpsmembers jumped in to help the San Bernardino County non-profit maintain its commitment to enriching neighborhoods with community gardens and agroforestry projects. Incredible Edible Community Garden says it's always a pleasure working with our top-of-the-line Corpsmembers to improve local neighborhoods.
Contact Your Regional Director
If you would like to hire a crew for your next governmental agency or non-profit project use the map below to locate and contact a regional director for your area to discuss timeframe and project requirements. The CCC does not work on personal, residential, or for-profit projects.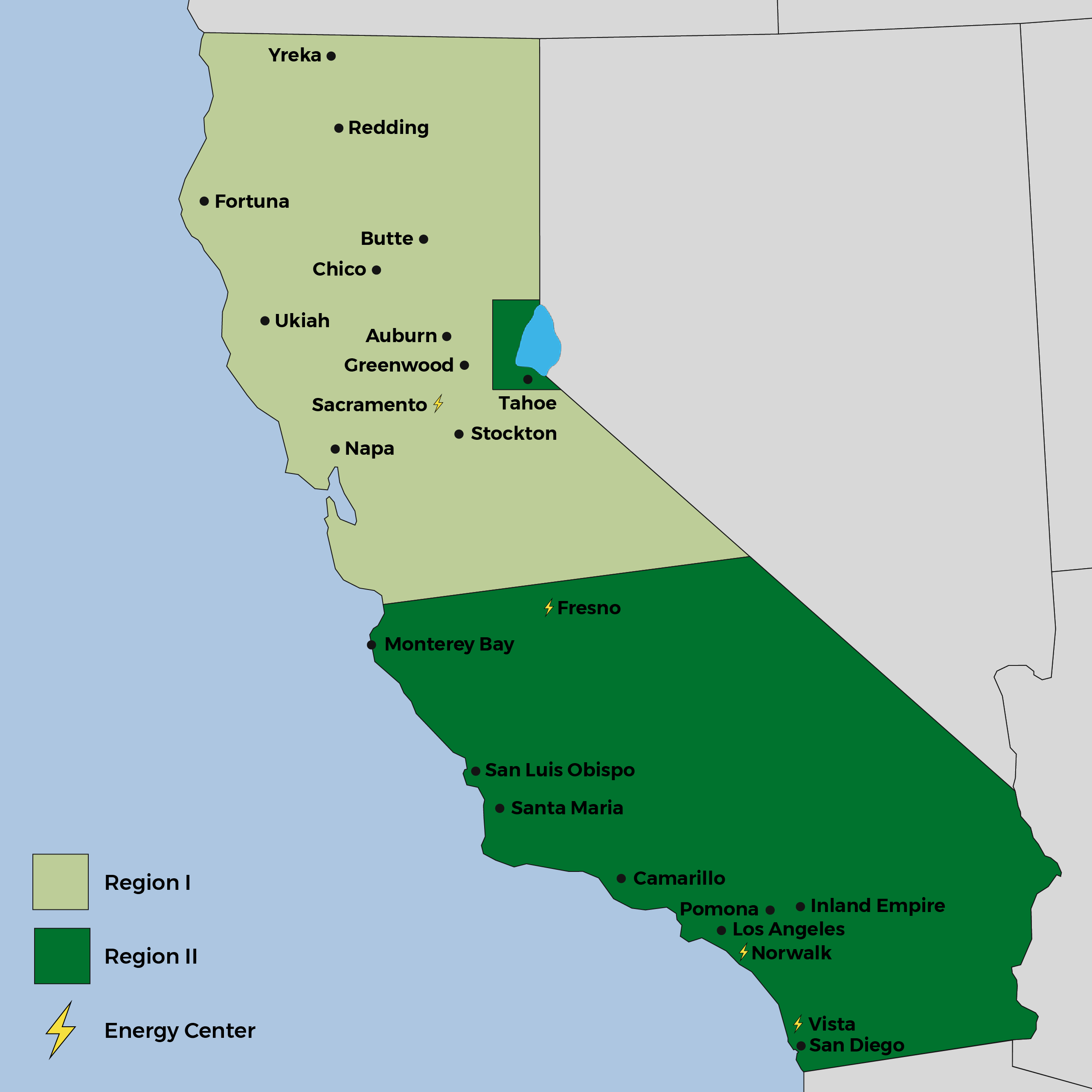 Regional Director Contact Numbers
Regional Director Contact Numbers
Region I: (916) 341-3147
Contact: Jose Phillips
Region II: (916) 341-3180
Contact: Larry Notheis
Energy Region: (916) 341-3141
Contact: Dana Brazelton
Emergency Services: (916) 341-3103
Contact: Melinda Allen