Veteran Trawls the Delta, Dives Deep Into Fisheries Careers with CCC
In 2017, Josafat Ismael Alvarez III was working on a Navy aircraft carrier stationed in Virginia. "I was a blue shirt," he said. "When aircraft landed onto the ship, I would chock the wheels of the jets and chain them to the flight deck." His job ensured that the planes would stay in place while out at sea.  
After leaving the military service, Josafat searched for a new opportunity that would take him outdoors. Swapping out his blue shirt for a blue hat, he decided to join the California Conservation Corps.  
After a few months responding to flood emergencies, Josafat transferred into the CCC-NOAA Veterans Corps Fisheries program where he's monitoring fish populations living in the Sacramento-San Joaquin Delta, close to his hometown of Stockton. "Other than being on a boat on the water, I had to learn everything from the ground up," he said.
Josafat gained a lot of knowledge, everything from measuring water quality to identifying numerous native and invasive fish species living in the Delta. The data he, and the U.S. Fish and Wildlife Service team, collects will help state and federal agencies understand the status of fish species of concern.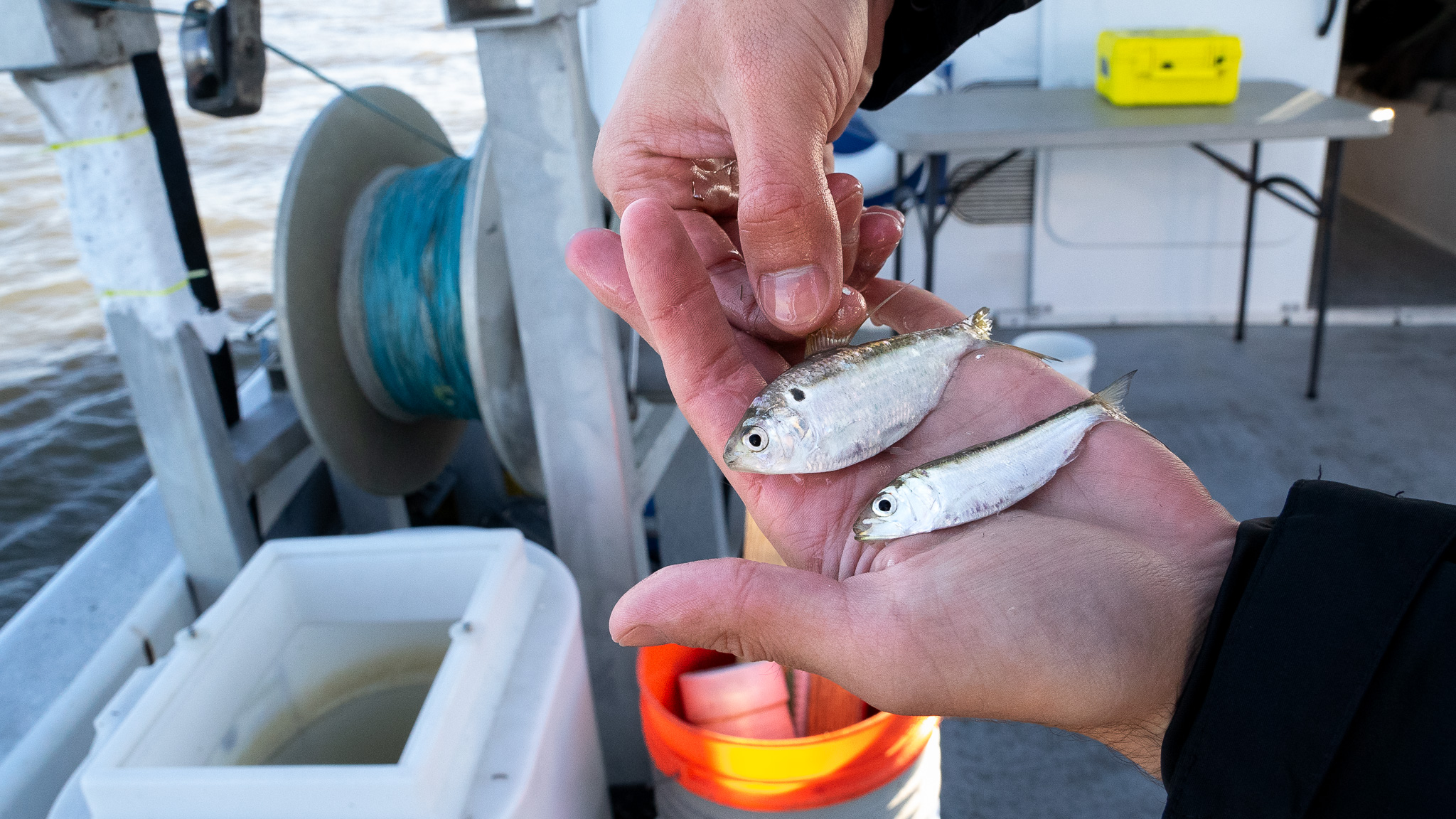 Josafat Ismael Alvarez III holds a threadfin shad (top) and an american shad (bottom). These two fish are invasive to the Delta, originating from east coast rivers and streams flowing into the Gulf of Mexico.
"The training that you're allowed to get in such a short amount of time, at such a young age, there's nowhere else that really does it," said Josafat. Extending his enrollment with the CCC, Josafat is also exploring career pathways into wildland firefighting. "That's what the CCC is about," said Josafat. "It's about figuring out what you want to do and making the most of what they offer".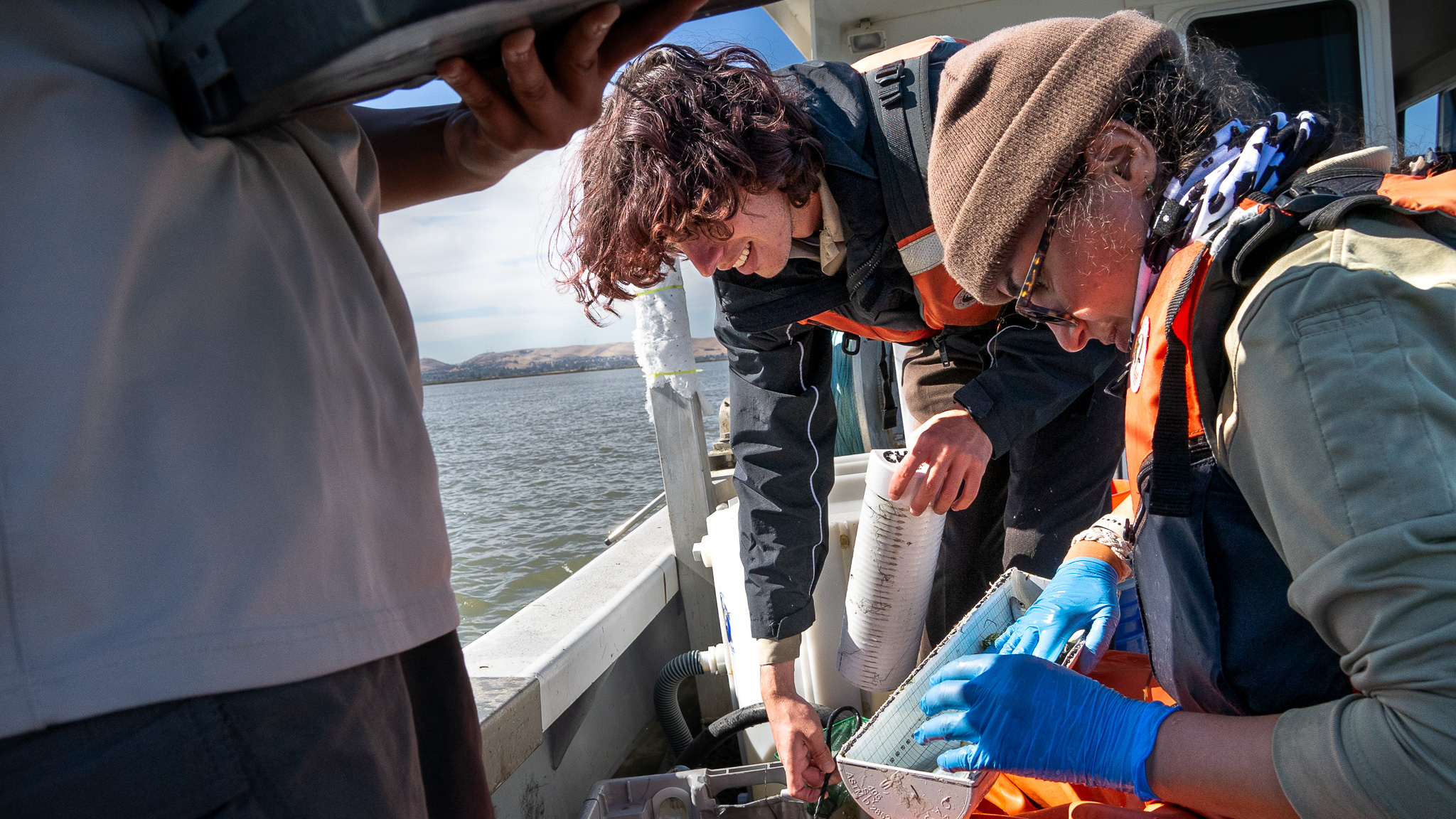 Josafat and the U.S. Fish & Wildlife Service team use plastic measuring devices to record the lengths of fish caught in the trawl.