Training Put to Use Protecting Merced Community of Planada
The cries of 'bag' and 'got it' are familiar to California Conservation Corps Corpsmembers past and present.
Communication is an important part of how to safely and efficiently chain sandbags into place and construct sandbag structures to fight floods.
"We're passing down our sandbags to build up a temporary dam so that the floods don't do more damage than they've already done," said Norwalk Corpsmember Saul Avelar. "There's a lot of teamwork and some leadership skills that are being developed here, and I think it's a really cool opportunity."
"It definitely is going to impact people and they're going to appreciate what we're doing—all of our hard work," said Delta Corpsmember Jessica Brown. "Even though they're not telling us face to face, they're still going to appreciate it. And I'm glad we're out here doing it for them."
During these January storms, Corpsmembers have taken their annual flood fight training into the real world and atop levees.
The mission to protect homes, businesses, and critical infrastructure can be repetitive, exhausting, and just plain dirty. For these young adults, it's a challenge they tackled without a second thought.
"It's really an experience, you know, sort of life changing," Avelar said. "We're seeing how someone's whole livelihood gets destroyed by water. We just see water. They're seeing a while flood."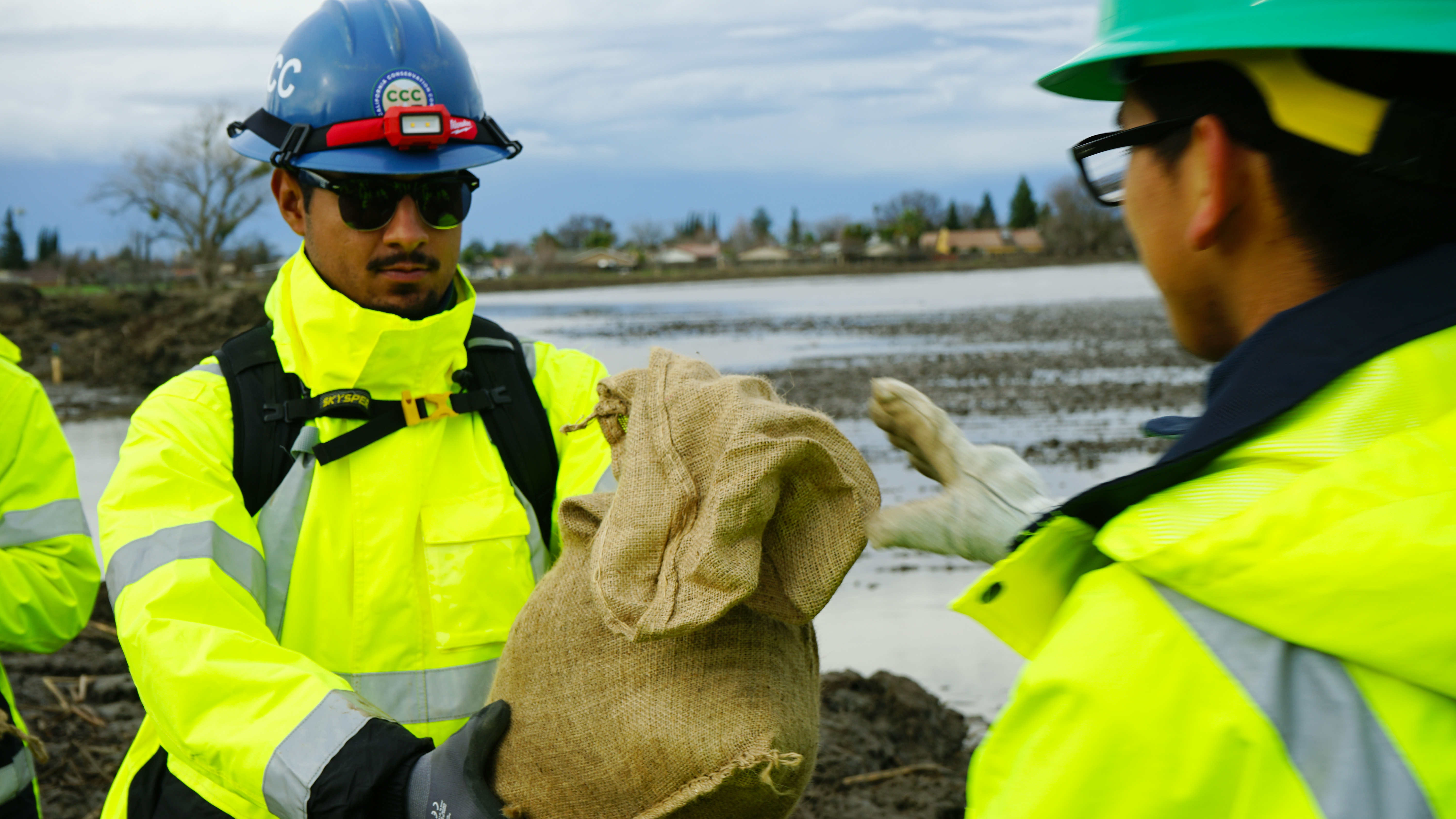 Norwalk Corpsmembers pass sandbags down a levee between Miles Creek and flooded farm land. The overtopping of levees in the area inundated homes with flood waters.