Building Trails That Lead to Careers
If you've ever hiked a trail in California, you may have wondered who built it and who keeps it cleaned up. You might also have thought 'How do you get a job like that?' Well, wonder no more. Here are the answers:
The California Conservation Corps
The California Conservation Corps
The California Conservation Corps
"All the experience I've gained in such a short amount of time; I've never gotten that from another job," said Madison Castro, a Corpsmember at the CCC Center in Siskiyou.
Madison's crew is building trails from scratch. Using chains saws, they're literally opening up a path in Siskiyou County for hikers and themselves.
"We're in the mountains, so with the terrain you've got to make sure you get it correct. It is very satisfying being able to see the final result," said Madison.
Corpsmember Joaquin Rios does similar work at the CCC Placer Center in Auburn, he added, "I didn't know there was a technique for how to break a rock or why you use rocks to build a trail. You learn as you go."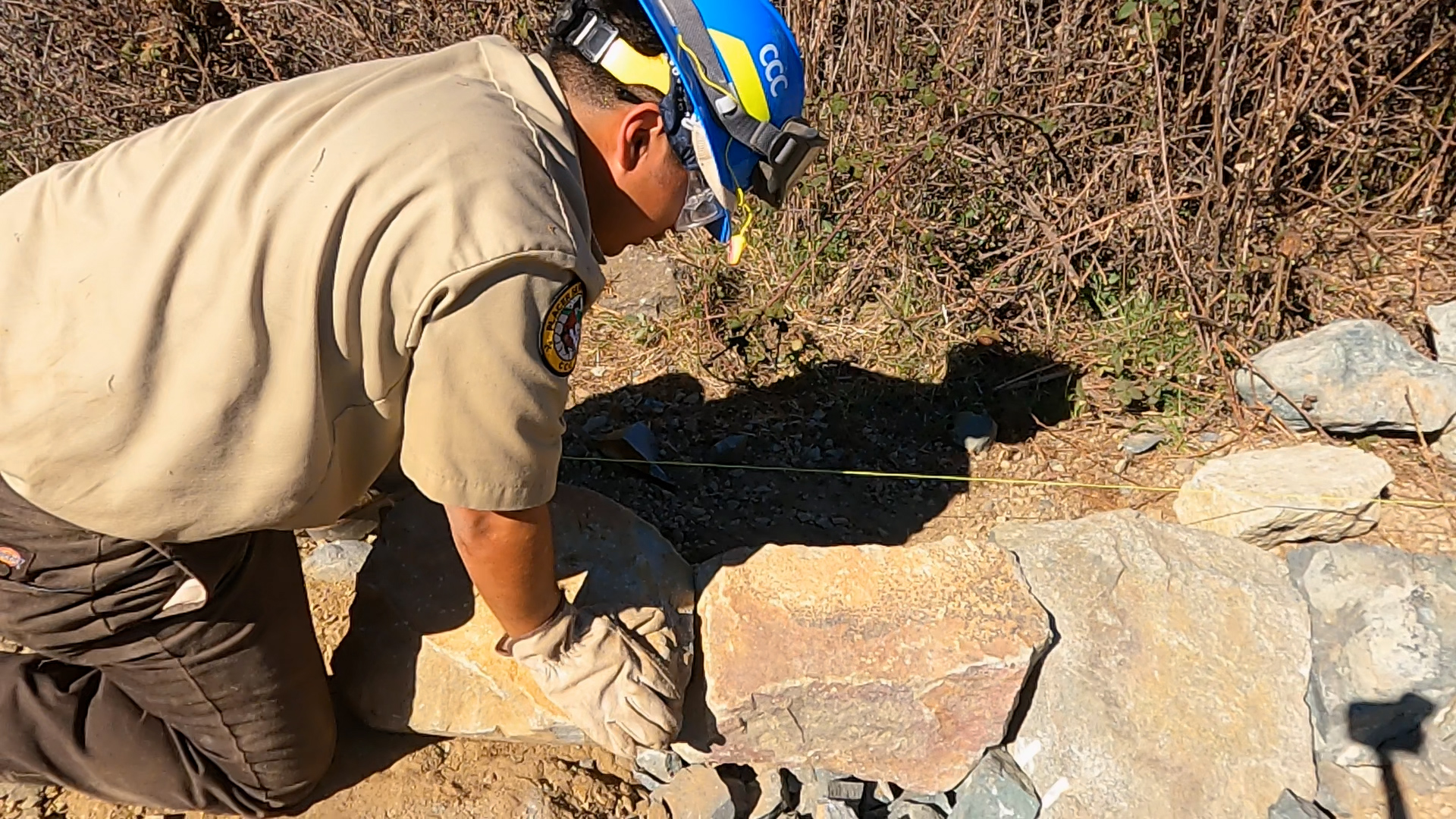 Placer Corpsmember Joaquin Rios carefully examines rocks as part of a trail project in South Yuba River State Park.
"I've learned a lot from the partners we've worked with," said fellow Corpsmember Tyrique Watts.
It's CCC partners like California State Parks, local non-profits, U.S. Forest Service, National Park Service, and others where he also learned how to network. While they are working on trail building projects like the one in Siskiyou, Corpsmembers are also interacting with the supervisors from agencies where they could launch a career in building trails and other specializations in the parks and recreation field.
"My favorite thing about the CCC is the fact that it's meant to help people move on to other things. The experience is perfect for me," said Tyrique.
Madison agreed, "I never thought I would be where I am right now."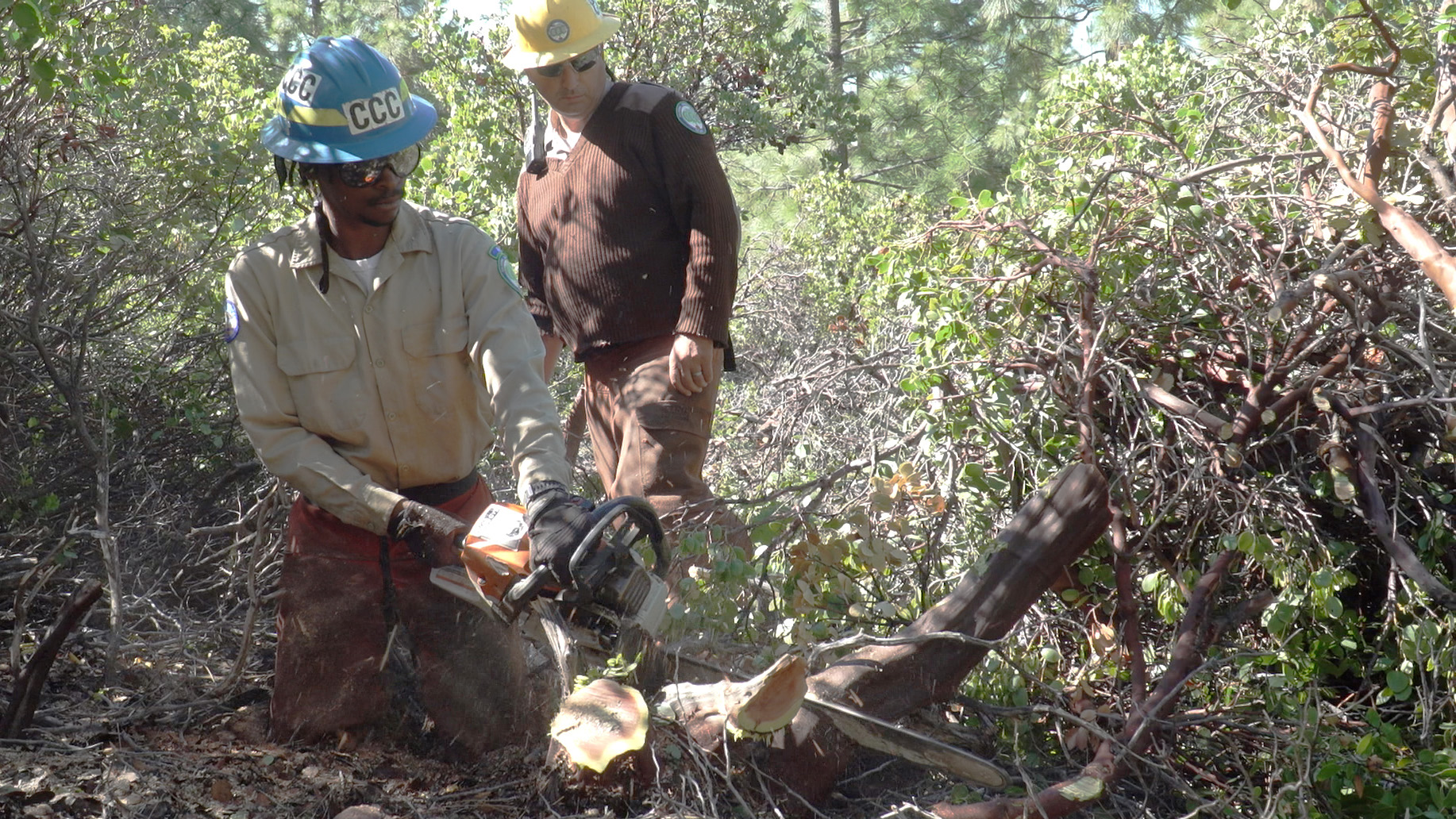 Siskiyou Corpsmember Tyrique Watts uses a chain saw to remove manzanita trees as his crew helps make way for a new trail.