Nothing 'Simple' About Rock Work, Trail Building
Corpsmembers from the CCC Inland Empire Center are building an ADA-compliant trail so a variety of visitors to El Capitán State Beach can safely access the park.  
In the past "you would always see pedestrians going down the street," said Corpsmember Gigi Munoz. By creating a new trail, this project will keep people out of the "danger zone" and away from traffic.
Though the task sounds straightforward, it requires a unique approach. Due to sensitive habitat adjacent to the road, Corpsmembers must create  a nine-foot-high, elevated trail out of stone. This design will allow water to flow through the pathway and keep the ecosystem intact. 
To accomplish this task, Corpsmembers drill holes, swing single jacks, and roll rocks into place – some of which weigh more than them!  
"This is hard work for sure. A lot of character building too," says Corpsmember Madelyn Leho, "I take a lot of pride in it because we get to be part of this project that's going to last for generations."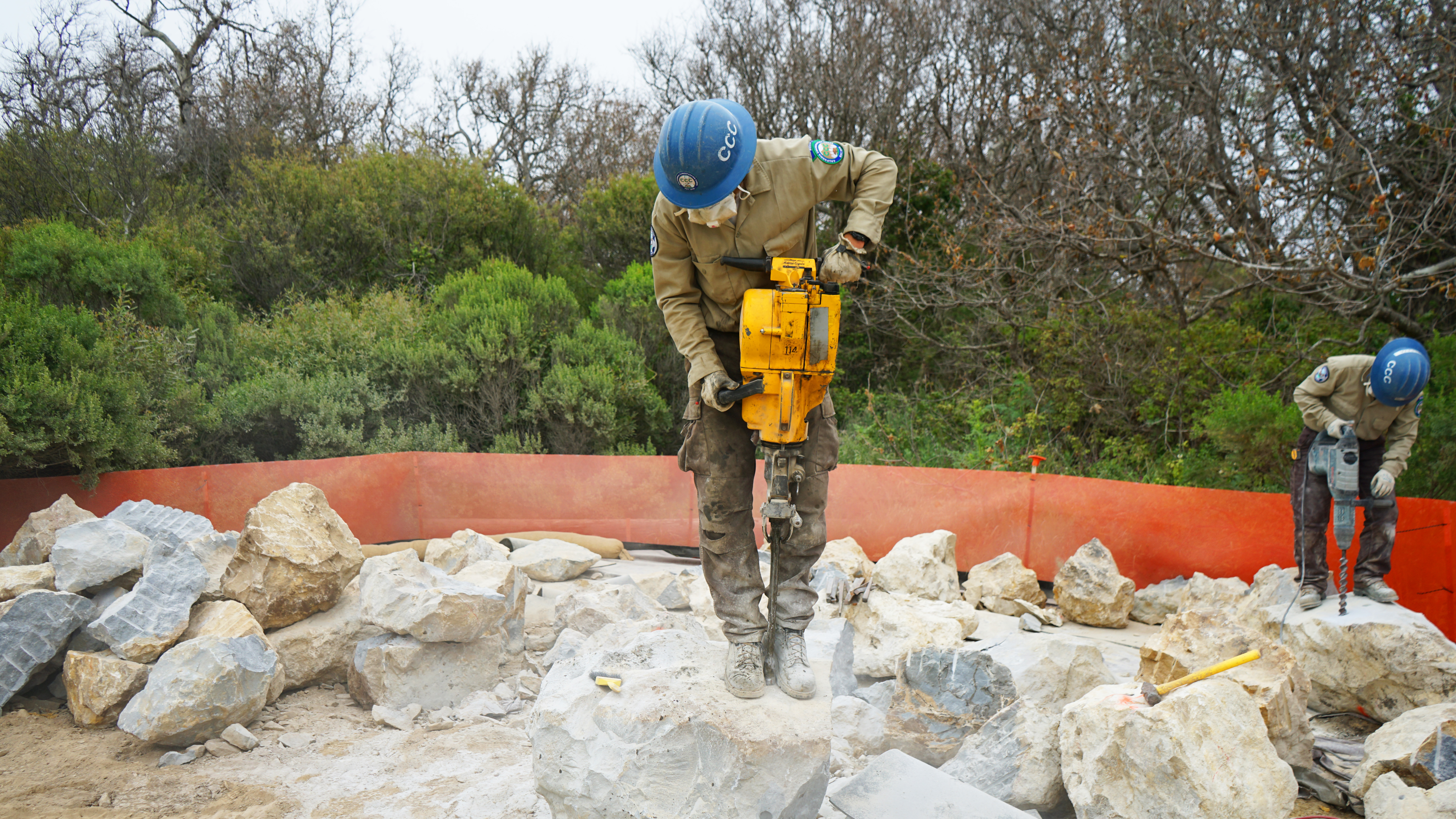 Two Corpsmembers drill into large boulders. Once a series of holes are made, they will insert plugs and feathers into them and split the stone into smaller pieces.