'Through the Door': Unlocking Careers in Conservation
Curiosity. Sometimes that's all you need to start a career in conservation.  
"How did these hiking trails get here?" Azucena "Oz" Peraza wondered. Perhaps it's from people walking on same path over and over? After joining the California Conservation Corps (CCC), they found out first-hand.     
During a CCC Statewide Trails project at El Capitán State Beach, Oz used chisels, hammers, and drills to restore and build new pathways for park visitors to explore.  
It's a lot of hard work, Oz says, "you have to put forward 110% every day. But at the end of the day, when you're sitting down and eating dinner, it's so rewarding to come home and be like, I did that."  
Not only did Oz learn how to create trails that will last for decades – if not centuries – they also became exposed to numerous career opportunities offered by California State Parks.   
"We are working directly with the State Parks' Statewide Trails Crew," said Oz. "I didn't know they existed until I started working with the CCC."  
In addition, Oz connected with rangers who visited the project site, which provided direct insight into their career of interest.  
"The experience with the CCC allowed me to not only be part of the work but also start talking to people that can help me get through the door," Oz said. 
Each year, many young adults find their path to success through the CCC. Corpsmembers develop job skills, navigate career opportunities, and earn scholarships to support personal and professional growth.  
If you, or someone you know, wants a career conserving California's outdoor spaces consider enrolling in the CCC today.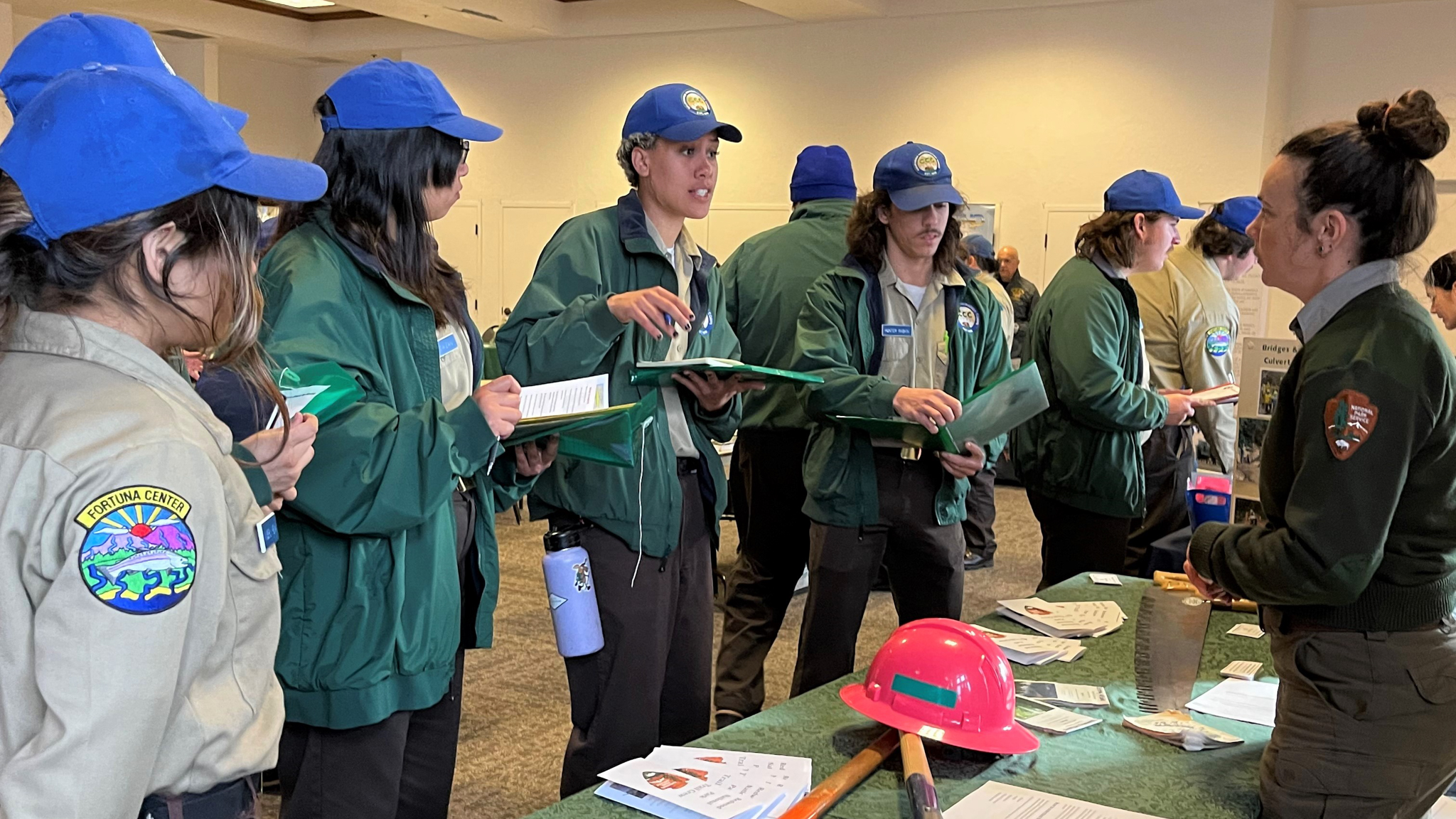 Corpsmembers from the CCC Fortuna Center speak to staff from the National Park Service while attending a career fair.