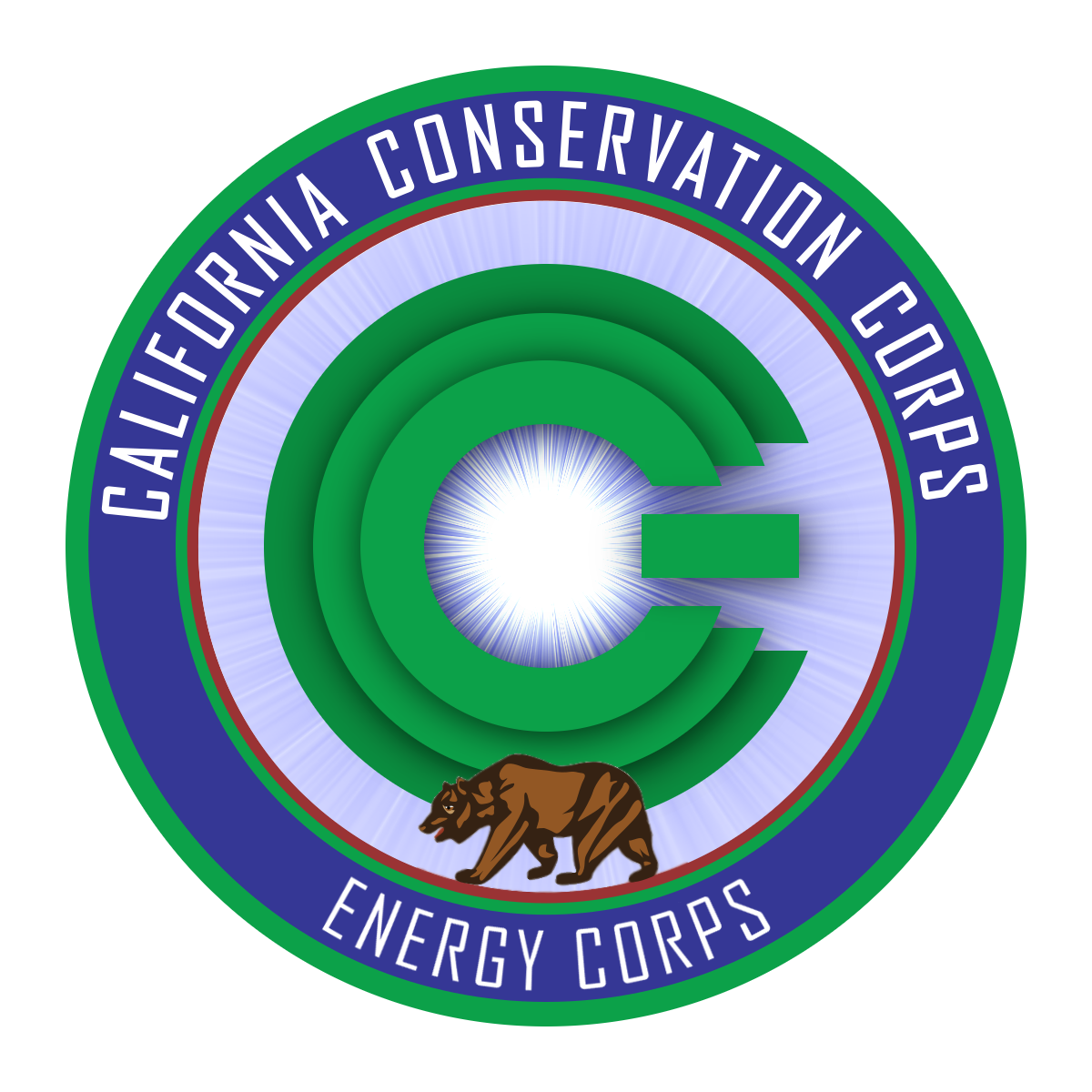 The California Conservation Corps' Energy Corps is an innovative program that prepares young adults for employment, advanced training, or college coursework in the energy-efficiency industry.
Corpsmembers work and learn on real-world projects for schools and public agencies in partnership with energy-efficiency firms. The Energy Corps is a full-time one-year program for young adults 18 to 25 years of age.
Since December 2013, the CCC has surveyed more than 1,200 schools and 12,000+ buildings, which represent almost 70 million square feet. Additionally, the CCC has completed more than 50 retrofit projects, which involved 80,000+ lighting fixture and 4,000+ control retrofits helping save schools more than six million kilowatt hours per year.
Energy Corps Statewide Office
1719 24th Street, Sacramento, CA 95816
(916) 341-3268
energycorps@ccc.ca.gov
Hiring the CCC's Energy Corps Program for Energy Surveys or Retrofits
Greenhouse Gas Reduction Fund (GGRF) Energy Projects Guidelines
Energy Corps Locations:
Norwalk Energy Hub
11401 Bloomfield Ave.
Norwalk, CA 90650
(323) 326-7829
Fresno Energy Satellite
2536 N. Grove Industrial Drive
Fresno, CA 93727
(559) 458-0914
Vista Energy Satellite
1120 Sycamore Ave
Vista, CA 92081
(760) 599-9711
Sacramento Energy Hub
570 Bercut Drive
Sacramento, CA 95811
(916) 414-6202